Sussan Ley has lost credibility: former AMA president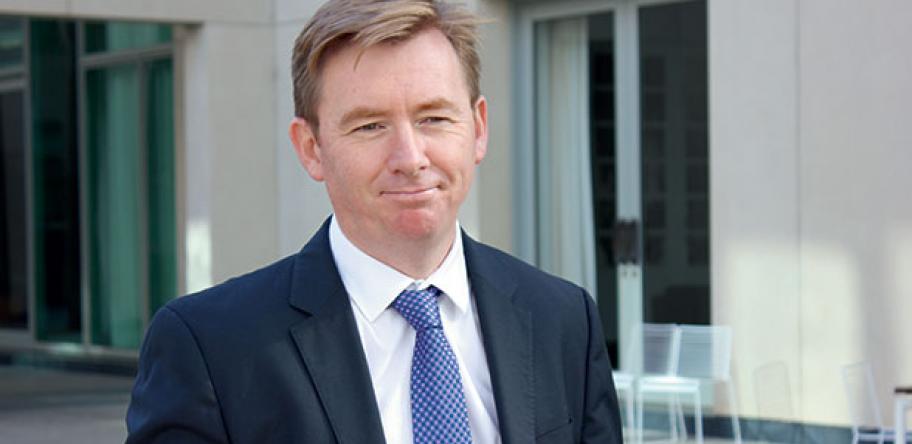 A former AMA president says the embattled Minister for Health and Aged Care can no longer credibly attack doctors over their use of Medicare after revelations about her expenses claims.
Sussan Ley stepped aside temporarily from her job on Monday after revelations that she bought an $800,000 apartment during a taxpayer-funded trip to the Gold Coast, as well as claiming travel expenses to attend a New Year's party.
Take our poll: Should Ley go?
It is now claimed she charged taxpayers more than $13,000 for two flights in a private plane she piloted between Canberra and state capitals, when commercial business class flights would have cost just $800 each.
Former AMA president Professor Brian Owler (pictured) said Ms Ley had frequently warned doctors about overcharging or overtesting under the MBS.
Related News: Minister stands aside while travel expenses investigated
"You can't credibly stand up and accuse others of rorts when there's a question mark over your own behaviour," Professor Owler told the Australian Financial Review.
"How can she suggest particularly vulnerable Australians who are sick and unwell have to tighten their belts and face increasing out-of-pocket expenses for seeing their GP when you're charging thousands of dollars to fly around the country to New Year's parties to seemingly unimportant and unrelated events?"
Ms Ley angered GPs last year by spruiking an MBS Review Taskforce Interim Report that said some GPs were offering "low value" services in return for Medicare cash.
She responded to criticism of her expenses by saying she was confident that two investigations — one by the Department of Finance and one by the Department of Prime Minister and Cabinet — would clear her of breaching ministerial standards for entitlements.
Cabinet Secretary Arthur Sinodinos has stepped in for Ms Ley.
Opposition health spokesperson Catherine King took to Twitter to call Prime Minister Malcolm Turnbull "weak" for not sacking Ms Ley outright.
She later said in a statement that Mr Sinodinos would inherit a portfolio "riddled with crises" including the Medicare freeze, the pathology rent deal and Health Care Homes.
The best thing Mr Sinodinos could do as acting minister was to "go back to the drawing board", she said.
Other Labor MPs also complained about the outcome on Twitter.
Min Ley gets an "independent" investigation before being punished, not the case for 1000s of former Centrelink clients. #notmydebt #leybuy

— Linda Burney MP (@LindaBurneyMP) January 8, 2017
what sort of bizarro world does LNP live in when they send Bronny Bishop out to defend Sussan Ley & Arthur Sinodinos to replace her? #Auspol

— Graham Perrett (@GrahamPerrettMP) January 9, 2017
Login to see the rest of this article