Fatal smash prompts plea for GPs to report unfit drivers
An 87-year-old crashed his car while recovering from a myocardial infarction.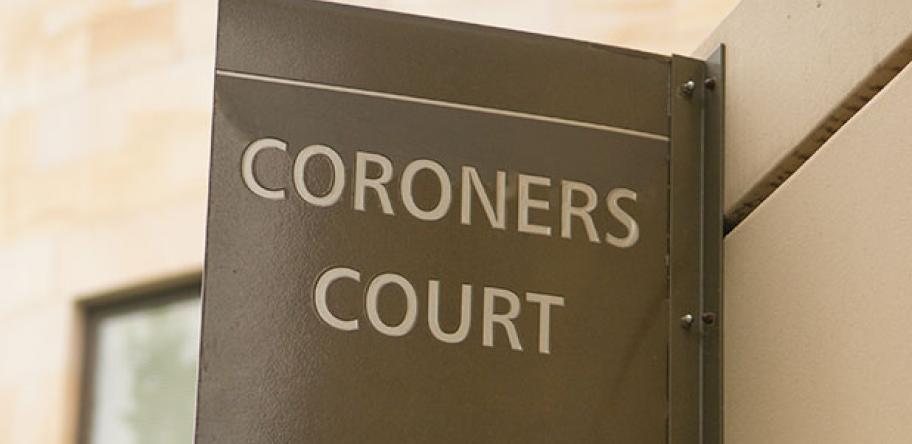 A coroner has called for mandatory reporting of patients who are unfit to drive after an 87-year-old man crashed his car while recovering from a myocardial infarction.
Frederick Hylla lost control of his station wagon with his wife in the passenger seat, less than two months after a heart attack that forced him to spend more than three weeks in hospital.
Mr Hylla had previously undergone a triple bypass and had multiple co-morbidities when he died after the crash in August 2016.
The inquest into his death was told that after his discharge from hospital, Mr Hylla's stepdaughter asked him not to drive because she was worried that he would have an accident.
She then contacted Mr Hylla's GP and asked him to have a conversation about him continuing to drive.
She asked not to be named as the person who had made the call because she did not want to be seen as "the bad guy".
At a subsequent consultation the GP told Mr Hylla he was not fit to drive because of the heart conditions.
But after returning from the doctor, Mr Hylla told his family he had been given the all-clear as long as his legs were not too swollen.
Two weeks later, he was driving on a rural Victorian highway when he ran off the road and into a group of trees, where the car rolled onto its side.
Emergency services airlifted Mr Hylla to the Alfred Hospital in Melbourne but he died a few hours later. His wife survived although she suffered multiple injuries.
Victorian coroner Audrey Jamieson said Mr Hylla's death showed the current 'self-reporting' framework in Victoria was inadequate.
She said it was the second such case she'd seen within 12 months and criticised the "intransigence" of Victorian driving authorities.
In response to coroners' investigations dating back to 2006, VicRoads has refused to support mandatory reporting of unfit-to-drive patients.
It told Ms Jamieson there was "no compelling body of evidence" that mandatory reporting was more effective than voluntary self-reporting.
Mandatory reporting could have negative consequences with patients holding back information from their GP for fear of losing their licence, it added.
But Ms Jamieson said the agency provided no empirical evidence to support this argument.
"Treating medical practitioners are best placed to determine whether their patient is or is not fit to drive," she said in her findings.
"The community is entitled to expect that if a medical practitioner is alert to such a risk, it should be mandatory that they make a report."
In SA and the NT, doctors must report patients to road authorities if they suspect the patient is unfit to drive.
In other states and territories, including Victoria, patients are expected to self-report to driving authorities.
GPs or family members can also report patients if they are concerned about safety.
A post-mortem on Mr Hylla identified ischaemic heart disease, cardiac amyloidosis and an organising thromboembolism in the right main pulmonary artery.
The findings were consistent with a sudden cardiac event that would have caused Mr Hylla to lose control of his driving, a forensic pathologist reported.
Ms Jamieson made no negative findings against Mr Hylla's GP or the hospital staff.
---
Related News:
Login to see the rest of this article