5 ways to boost flu vax uptake among healthcare workers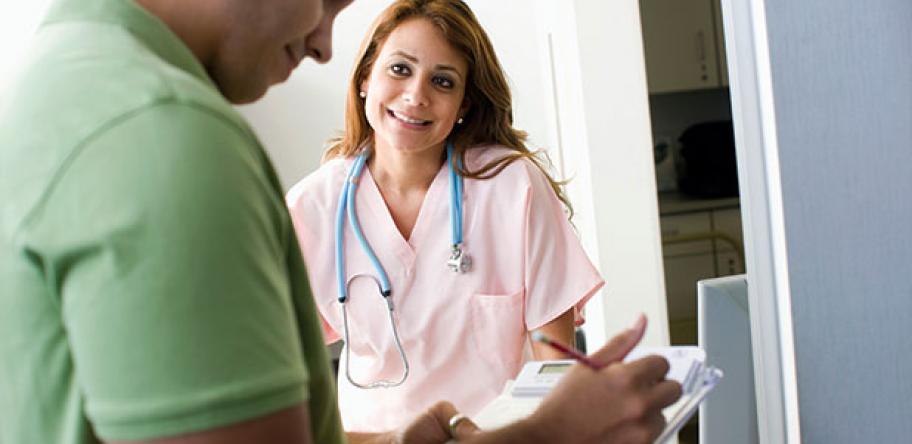 More robust flu vaccination campaigns are warranted to increase the low uptake of the vaccine among healthcare workers, Victorian researchers suggest.
With some hospitals having fewer than half their staff vaccinated against influenza, immunisation researchers say new approaches are needed that go beyond just putting up posters and offering free vaccines.
Offering vaccinations for staff working weekends, offering after-hours programs and forcing refusers to decline face-to-face appear to be key steps to achieving high vaccination uptake, according to a study carried out in 53 public healthcare facilities.
The survey carried out in 2014 found that fewer than half (43%) the facilities achieved the target of 75% flu vaccination coverage among staff, with some healthcare workplaces having as many as 53% of staff unvaccinated against influenza.
Related News: Flu vaccine delayed for third consecutive year
And while one-third of healthcare facilities had mandatory flu vaccination as a condition of employment, "few of these included consequences for non-compliance, indicating that the term 'mandatory' may be variably employed", the researchers noted.
The average vaccination rate among surveyed facilities was just shy of the target, at 73%.
Facilities that made flu shots available after-hours and on weekends reached 87% of staff. And if staff had to turn down a free flu jab face-to-face with an immuniser (rather than just sign a declaration), there was a 30% difference between the low and high vaccination groups.
Incentives such as free lollipops did not improve uptake, but some hospitals saw modest improvements in flu vaccine coverage after offering rewards for reaching specific area-level targets.
5 ways to increase vaccination uptake in healthcare facilities
Offer the flu jab on weekends and after-hours.
Ensure vaccine decliners speak directly with immunisers, rather than record their intention to decline remotely.
Display a large number of posters and pamphlets about the hospital.
Offer incentives, such as awards or prizes for areas that reach target vaccination coverage.
Use a real-time database to track the number of healthcare workers vaccinated.
More Information:
Australian and New Zealand Journal of Public Health 2017; online.
Login to see the rest of this article