Are GP registrars ordering too many PSA tests?
Yes, according to researchers who reviewed more than 20,000 consultations over a five-year period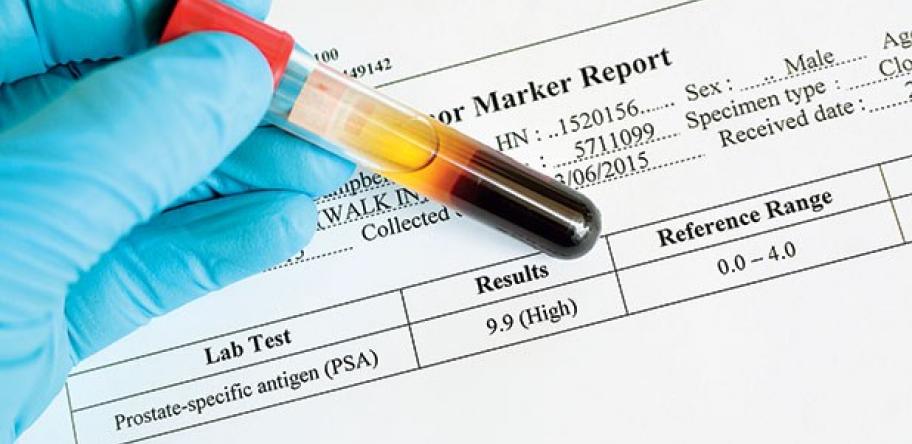 GP registrars are inappropriately offering PSA testing to asymptomatic men, Australian research suggests.
A review of more than 20,000 consultations by 856 GP registrars between 2010 and 2014 has found that PSA tests were often ordered without sufficient discussion for men outside the recommended age range and sometimes as part of a routine check-up.
The study, by researchers at the University of Newcastle, found that GP registrars ordered asymptomatic PSA tests in almost one in 50 consultations (1.8%) for men over 40.
More than one-third of PSA tests (37%) were ordered for men outside of the targeted age group of 50-69.
Registrars were more likely to order PSA tests along with additional tests, suggesting that they were often being ordered as a part of a panel of tests.
And a link between PSA testing and the number of health concerns raised during the consultation suggested that PSA testing was ordered as an "add on" to other investigations for hypertension, diabetes and CVD, the researchers said.
There was a trend for PSA tests to be ordered more often during shorter consultations, which was at odds with recommendations that testing for prostate cancer should only be done at the request of the patient and after full discussion of the pros and cons, the researchers noted.
"We would have expected an association of PSA testing with increased consultation duration, given the strong guideline recommendation for detailed counselling," they said.
With guidelines recommending that PSA testing only be ordered for asymptomatic men who specifically request it, the study results suggested that registrars were not fully aware of the evidence on benefits and harms of testing, the authors said.
"Our findings suggest that non-compliance with current guidelines for PSA screening may be relatively common and that targeted education of GPs and patients is warranted," they concluded.
Meanwhile, a reanalysis of prostate screening studies from Europe and the US has found PSA testing does reduce mortality in men over 55.
Two major controlled trials (the ERSPC and the PLCO) had previously reached contradictory conclusions about screening but a new analysis suggested that PSA testing lowered the risk of prostate cancer death by 25-32%.
---
More Information:
Annals of Internal Medicine 2017; online.
The International Journal of Clinical Practice 2017; online.
Login to see the rest of this article