Black salve leaves man with hole in head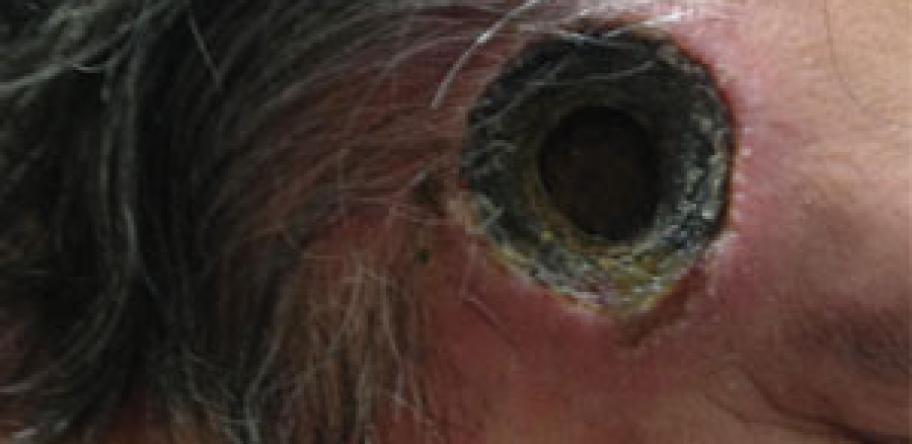 A 55-year-old man presented to the ED at Princess Alexandra Hospital, Brisbane, with this tissue defect on his right temple (see image right).
For four months the patient had been applying an unlicensed black salve ointment to a lesion that he believed was cancerous.
"Sanguinarine and zinc chloride in black salves may cause significant tissue necrosis of both cancerous and healthy tissue, leading to significant scarring and disfigurement," wrote Princess Alexandra ED staff in a letter to the Medical Journal of Australia.
"It is imperative for health professionals to recognise that these unlicensed products may lead to adverse outcomes," they wrote.
Login to see the rest of this article