Budget 2014: The wrap for GPs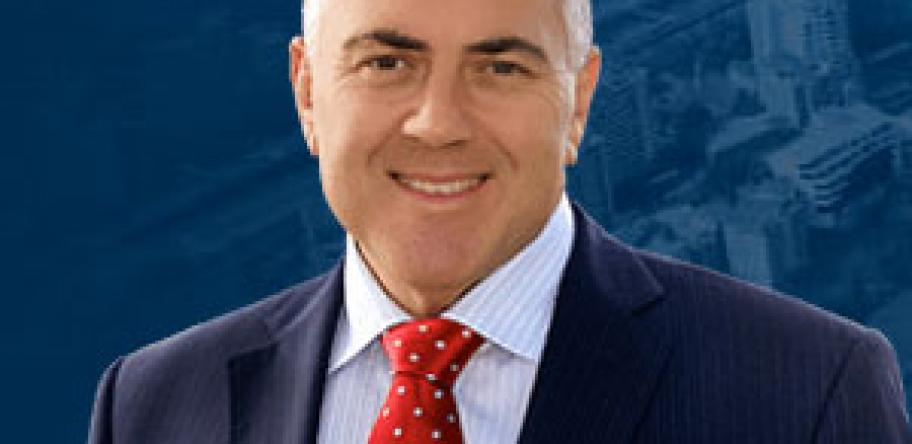 Key measures in the 2014 budget for GPs:
Medicare rebates and co-payments:
Rebates for standard GP consults will be slashed by $5 as part of the Federal Government's budget co-payment plan.
The MBS will be scaled back by $3.5 billion over five years. Specialist rebates will be frozen for two years.
However general practice patients will bear the brunt of the MBS savings.
Patients will make a $7 contribution – not just for GP consultations, but for out-of-hospital pathology and diagnostic imaging too. This will be introduced from July 2015.
Restrictions will be removed to allow states to charge patients for ED care. It will be up to the states to decide whether to impose any charge.
But the idea is to deter patients not wanting to pay the $7 co-payment for GP care from flooding hospital EDs.
There will be a safety net for patients with concession cards and children under 16, who will only receive a reduced rebate for the first 10 services. Thereafter they will receive the current MBS rebates for GPs, pathology and diagnostic imaging.
The arrangement will be voluntary for GPs – who will be free to waive the charges if they wish.
If billing practices continue as now the changes will mean an extra $2 per bulk-billed consultation.
The government has apparently said that it will mean an extra $460 million invested into general practice over the next four years. But it will be at the expense of patients.
Academics and GP groups have savaged the co-payment idea – saying that it there is no robust evidence that it will deter unnecessary or trivial visits without also deterring the genuinely sick.
They are warning of increase future health costs as a result of later interventions.
There will be a Low Gap Incentive paid to providers where they only charge concession card holders and children the $7 co-payment for the first 10 services – or when they charge no patient contribution for additional services beyond that.
However there is no information on what the incentive will be.
Items for pathology and diagnostic imaging will be subjected to the $5 rebate cut.
The government will spend $500,000 on developing a "commercially integrated health payment system", which it will need with this budget.
It seems the money will pay for a consultation on whether it is worth doing.
"Expressions of interest will be sought from commercial providers to gauge interest in the proposal and to identify potential alternative approaches to the delivery of health payments", the budget papers say.
We ask: Is this about co-payment cash registers for GP practices?
GP incentives:
PIP incentives for GP teaching will be doubled – from $100 to $200 for each three-hour session for teaching undergraduate and graduate medical students. This will amount to $238 million over four years.
Another year of funding will be made available for the GP rural incentive program – this is to meet the "higher and anticipated demand". It means an extra $35.4 million for the scheme.
However it could indicate that the government may not be fixing the rural classification system any time soon. But that's just an Australian Doctor thought.
Medicare Locals:
Medicare Locals will be scrapped from July next year and will be be replaced by a Primary Health Network.
Funding for existing Medicare Locals will be ploughed into the change.
There's no information on this network's role and how it will be different from current Medicare Locals.
The expectation is that there will be about 20 new organisations to replace the 61 Medicare Locals, but no detail of this was present in the budget papers scanned by Australian Doctor.
Also, there's no news on whether the Australian Medicare Local Alliance will be reborn or ditched.
PBS:
There will be an increase in PBS co-payments – saving $1.3 billion over four years.
There will be $5 increase to $42.70 for general patients and concessional patients will pay $6.90 – an increase of 80 cents. The increase comes into force on January 2015. The safety net system will also be revamped.
Patient Controlled Electronic Health Records (PCEHR):
The PCEHR will get an extra $139 million during the coming financial year.
This appears to be about keeping the system running while the government sorts out what it wants to do with the scheme which is virtually moribund.
Other measures:
Partners in Recovery be cut back by mothballing 13 organisations over the next two years. The idea of the scheme was to improve coordination and service access as well as social support for those with serious mental illness.
However, there will a year's further funding for the Mental Health Nurse incentive program. The scheme funds nurses to work with GP practices, private psychiatrists to support 60,000 patients with severe and persistent mental health problems.
The Australian National Preventive Health Agency and Health Workforce Australia will be transferred into the embrace of the Department of Health as soon as possible, with a view to closing these agencies.
Federal Health Minister Peter Dutton has also said he wants to transfer "essential functions" of GPET into the Department of Health by 1 January 2015 – again with a view to closing the agency.
Login to see the rest of this article