The case of Dr Bawa-Garba: repercussions for Aussie doctors
Australia has important legal protections. We should use them, writes medicolegal advisor Georgie Haysom.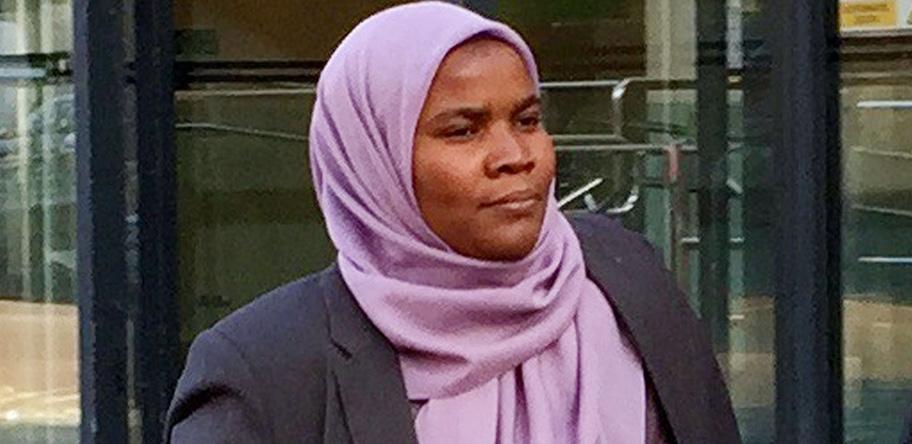 Photo: AAP Image
The UK case of Dr Hadiza Bawa-Garba (pictured), who was convicted of manslaughter and struck off the country's medical register, has caused widespread concern among doctors across the world during the last two weeks.
In a show of antipodean support, thousands of Australian and New Zealand doctors have signed a letter and donated to an appeal fund for the paediatric registrar.
The facts of this care are very sad (as outlined in the judgment of the Court of Criminal Appeal [Bawa-Garba v R [2016] EWCA Crim 1841]) but appear no worse than many of the cases that have come across my desk in the years that I have been a defence lawyer.
Many doctors are finding it hard to understand how Dr Bawa-Garba's actions were deemed "truly, exceptionally bad".
Each case is different, of course, and the complexities and technicalities in the way evidence is dealt with in criminal matters make it difficult for anyone who wasn't there to understand what led to the result.
---
Background
---
Criminal cases against doctors are rare in Australia.
Nevertheless for many the realisation that a doctor like Dr Bawa-Garba, who had an "otherwise unblemished record" who "for many years afterwards … practised safely and competently", (General Medical Council v Dr Bawa-Garba [2018] EWHC 76) can be struck off the register is causing understandable concern and distress.
One of the issues of the case most widely commented on is the use of Dr Bawa-Garba's reflective statements after her treatment of six-year-old Jack Adcock on 18 February 2011 — the child who died under her care.
Some of this has apparently been misreported, and it is not clear how reflective material was used during the criminal trial.
However, the broader issue of the use of doctors' reflective comments is worthy of consideration, particularly with the Medical Board of Australia about to embark upon implementation of its Professional Performance Program.
Under the board's upcoming mandatory CPD scheme, reflection is a key aspect of learning. It forms a significant component, 25%, of the board's proposed requirements, and many specialist colleges have already incorporated self-reflection into their CPD programs.
Reflecting on performance necessarily involves learning from error, and the old adage that you learn as much from your mistakes as your successes is at the heart of it.
Being open, transparent and honest after an adverse event not only with patients, but also with yourself, is an important aspect of professionalism as well as key to improving patient safety.
Reflection is also fundamental to a just culture — a culture that encourages full disclosure, acknowledges that well-intentioned people still make mistakes, supports learning from unsafe acts processes and systems, but maintains professional accountability.
As a result of Dr Bawa-Garba's case, many doctors have warned that if reflective statements are to be used against doctors then they will stop making them.
Open disclosure programs and the proposed statutory duty of candour in Victoria, which aim to improve transparency and patient safety, will be undermined if health practitioners fear adverse consequences if they participate.
So what is the solution?
I think there is a simple one. There are apology laws around Australia that protect apologies from being used in legal proceedings (which should be nationally consistent but are actually slightly different in each state and territory).
Certain quality assurance committees and programs aimed at improving patient safety (for example root cause analysis of system errors) attract qualified privilege, and cannot be admitted in evidence in legal proceedings.
This approach should be applied to reflective comments. Whether in an electronic journal, log book, learning plan or otherwise, reflective comments should be privileged so they cannot be used against practitioners.
Privilege should be able to be waived by the practitioner though so that reflective comments can be used in mitigation and/or to demonstrate remediation and reflection.
Without this, a culture of blame and punishment, rather than a culture of improvement and safety, will be perpetuated.
And that won't be good for either doctors or patients.
Login to see the rest of this article