'Chemobrain' can persist for six months after treatment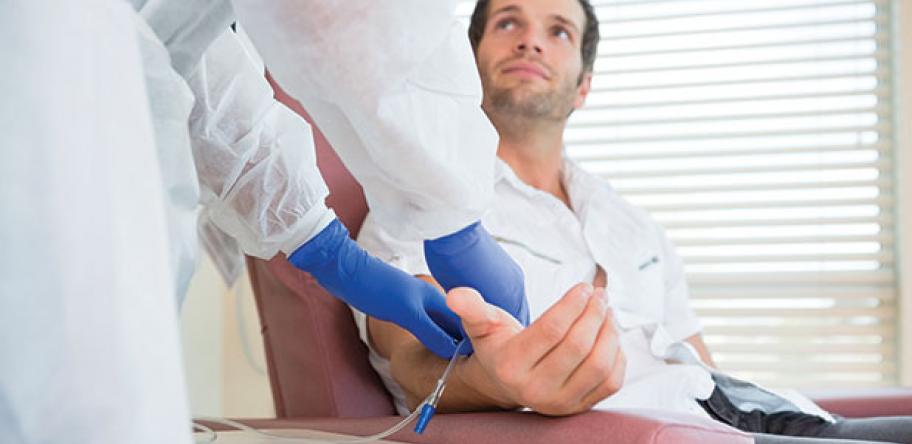 'Chemobrain' is real and can persist for at least six months after treatment is over, a large study reveals.
The US research comparing 581 women with breast cancer with 364 matched healthy controls showed almost half of those with cancer reported a decline in cognitive function after chemotherapy treatment compared with how they had been before.
And six months after the end of their treatment more than one third of the cancer patients, who were recruited from community oncology clinics, still reported their cognitive function as worse than pretreatment levels.
In contrast, just a small proportion of control subjects reported cognitive decline over the same periods.
Related News:
"For patients with breast cancer, cognitive complaints worsened immediately after chemotherapy treatment compared with baseline and then showed mild improvement over the course of the next six months, but remained worse than controls at all time points," the authors wrote in a Journal of Clinical Oncology editorial.
The cognitive changes patients experienced were often subtle but they could be "bothersome" in the patients' daily life, they added.
Patients who were anxious or depressed at baseline, peri- or postmenopausal or with low levels of cognitive reserve, were the most likely to experience chemobrain, they found.
However, having radiotherapy or hormone treatment in the period after chemotherapy did not adversely affect cognitive function.
And, despite anthracycline drugs being neurotoxic, patients treated with these drugs fared no worse those on other chemotherapy regimes.
"For many survivors of breast cancer cognitive dysfunction is not a transient problem that only co-occurs with chemotherapy treatment, but can be a lasting difficulty well into survivorship," the study authors concluded.
"Managing anxiety and depression during chemotherapy may lessen cancer-related cognitive impairment and its impact on quality of life," they suggested.
More information:
Journal of Clinical Oncology 2016; online
Login to see the rest of this article