Climate change a lifesaver, suggests ex-health minister
It's "probably doing good," Tony Abbott claims.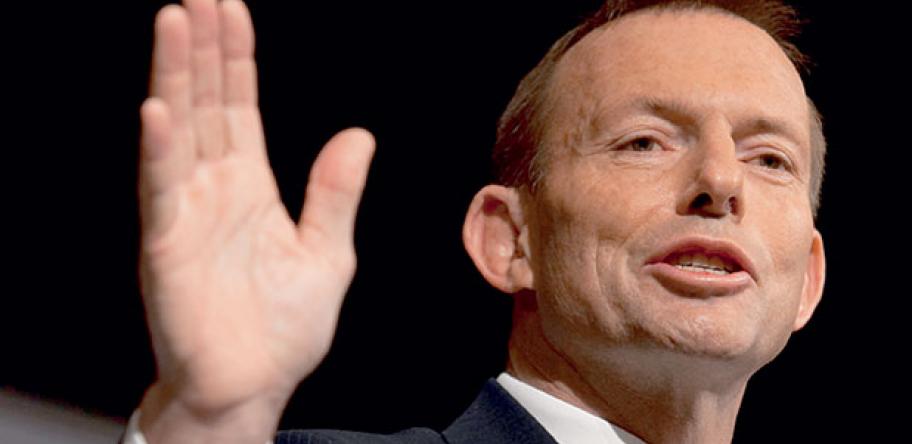 One of Australia's former health ministers claims climate change "is probably doing good" because heat kills fewer people than the cold.
In a speech in London on Monday, former Prime Minister Tony Abbott also said declarations that the science on climate change was settled were being propagated by "thought police" in "the spirit of the Inquisition".
"There's the evidence that higher concentrations of carbon dioxide – which is a plant food after all – are actually greening the planet and helping to lift agricultural yields. In most countries, far more people die in cold snaps than in heat waves, so a gradual lift in global temperatures, especially if it's accompanied by more prosperity and more capacity to adapt to change, might even be beneficial," he said, according to a transcript posted to his official website.
"At least so far," he added, "it's climate change policy that's doing harm. Climate change itself is probably doing good; or at least, more good than harm."
Mr Abbott, who served as Federal Minister for Health for four years, made his observations during an address to the Global Warming Policy Foundation, a climate sceptic group founded by Nigel Lawson, a retired Conservative MP and father of celebrity chef Nigella Lawson.
"Primitive people once killed goats to appease the volcano gods," Mr Abbott said. "We're more sophisticated now, but are still sacrificing our industries and our living standards to the climate gods to little more effect."
He continued: "The tendency to fear catastrophe is ingrained in the human psyche. Looking at the climate record over millions of years, one day it will probably come; whatever we do today won't stop it, and when it comes, it will have little to do with the carbon dioxide emissions of mankind."
It's not the first time that Mr Abbott has expressed scepticism about scientific consensus on anthropogenic climate change, which he described as "complete crap" in 2009.
But on Monday night, he took his rejection of that consensus a step further, by claiming that any warming might be a good thing.
"Contrary to the breathless assertions that climate change is behind every weather event, in Australia the floods are not bigger, the bushfires are not worse, the droughts are not deeper or longer, and the cyclones are not more severe than they were in the 1800s."
In contrast to Mr Abbott, the WHO predicts that global warming will cause 250,000 extra deaths around the globe each year by 2050, from malnutrition, malaria, diarrhoea and heat stress.
AMA vice-president Dr Tony Bartone said Mr Abbott's remarks were "ridiculous".
"The AMA has said clearly that climate change is something that can't be swept under the carpet and irrespective of what some politicians may say, we need to listen to the scientists," he told Australian Doctor on Tuesday.
"The consequences of climate change are real and each year a significant proportion of our community suffer and bear the brunt of extreme weather conditions, be they heat waves or the ravages of cold winters."
---
More information:
Login to see the rest of this article