Concerns axing of 457 visas will hit IMG recruitment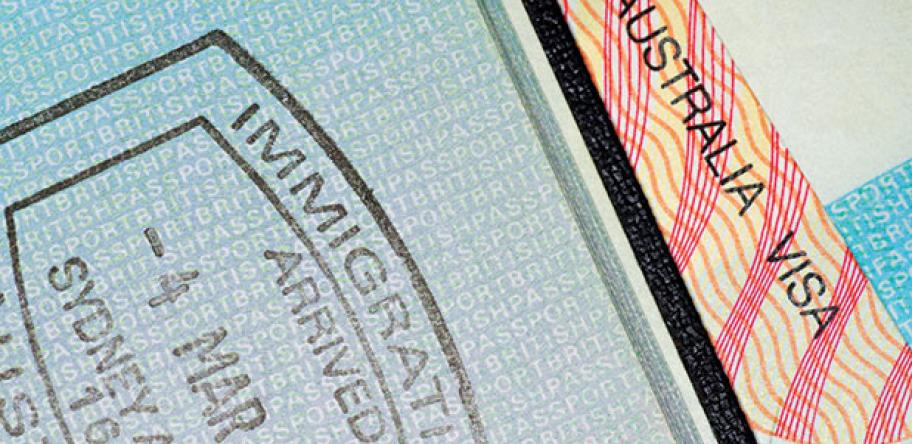 Scrapping the 457 visa will have an "immediate and potentially significant impact" on doctor recruitment, rural and remote health organisations warn.
The scheme will be abolished from March 2018 and replaced by new Temporary Skills Shortage Visas with tighter conditions, Prime Minister Malcolm Turnbull announced on Tuesday.
Migrants will find it harder to become permanent residents under the new system, which will be open to fewer occupations. The new visa will also include tighter English language requirements and mandatory criminal checks.
Related News:
Doctors have been spared from the list of more than 200 occupations that will no longer be able to apply to work in the country.
But while details of the new program remain scarce, medical bodies fear the changes will make it even harder to provide healthcare to the bush.
"Without overseas-trained health professionals, many rural and remote communities would simply be without access to healthcare," said National Rural Health Alliance CEO David Butt.
"Whatever replaces the 457 visa must ensure we do not put the health of these seven million people at further risk."
Mr Butt was joined by RDAA CEO Peta Rutherford in urging the government to guarantee the flow of overseas-trained doctors to the bush, where they make up about 40% of the health workforce.
"Communities have been heavily reliant on doctors coming in on 457 visas, and while we are pleased about the government's efforts to improve workforce distribution, we are at least five years away from seeing any real change," she told Australian Doctor.
Ms Rutherford pointed out that overseas-trained doctors were already required to apply for a 19ab exemption and could spend years making plans before migrating.
"If they are going to require more than that, we will see further delays to what is already a lengthy process," she said.
AMA president Dr Michael Gannon cautiously welcomed the new visa arrangements but echoed the rural health organisations' concerns about workforce shortages outside the cities, despite a projected oversupply of locally trained doctors.
"Many communities would not have doctors if it were not for the excellent work of IMGs," he said.
The new Temporary Skill Shortage Visa program will be split into short-term and medium-term streams, which the government says will be underpinned by focused occupation lists that are responsive to genuine skill needs and regional variations around the country.
Short-term visas will be issued for two years with no pathway to permanent residency, while medium-term visas will be issued only for more critical skills shortages and for up to four years.
It is understood that doctors will be listed in the revised visa arrangement's 'medium category', with permanent residency applications eligible after three years — a change from the two year requirement under the current 457 visa.
Allied health workers and researchers — including clinical coders, dental hygienists and therapists, pathology collectors and exercise physiologists — will not be eligible for the replacement visas.
Thousands of overseas trained doctors including RACGP president Dr Bastian Seidel have worked in Australia on 457 visas, which were first introduced by the Howard Government in 1996.
More information:
Department of Immigration and Border Protection fact sheet on the changes
Login to see the rest of this article