Concerns raised about 'futile' end-of-life care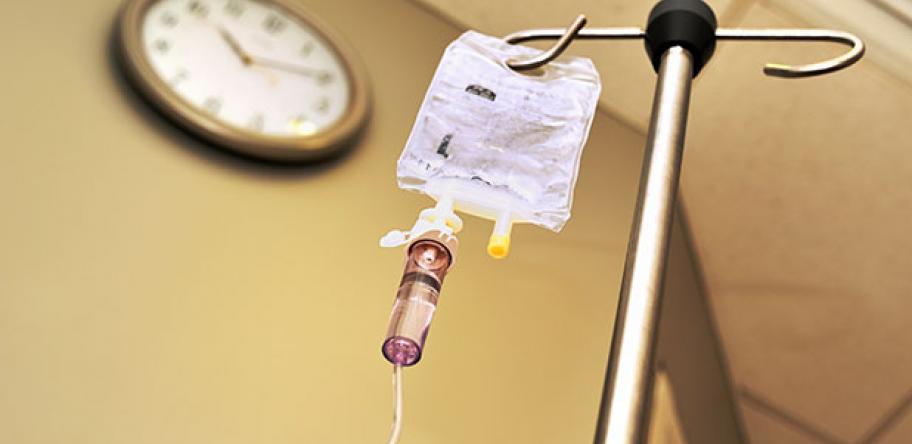 One in 10 cancer patients have potentially futile treatment in their last two weeks of life, Victorian research suggests.
Concerns about aggressive end-of-life care led clinicians at the Peter MacCallum Cancer Centre to review the interventions received by 28,000 patients between 2002 and 2013.
They found that one in four patients used health services in the last two weeks of life and one in 10 received potentially futile interventions.
More than 10% of patients had pathology tests in their final two weeks of life, and 14% used outpatients services.
Related:
Radiotherapy was the most common treatment intervention (received by 8% of patients), though this may have been palliative for pain, said lead study author Dr Wee Loon Ong, a radiation oncologist.
Nevertheless, it was probably being overused in end-of-life-care, he said.
"It takes a couple of weeks after the radiotherapy before it comes into effect, so if you are not going to live that long you probably won't get the benefit," he told Australian Doctor.
Only 1% of patients had chemotherapy in their final two weeks of life, but this was likely an underestimate because patients might have been having chemotherapy at other hospitals, Dr Ong said.
It was important to bear in mind that cancer trajectory was often imprecise and doctors could have difficulty predicting how long a patient had left to live, Dr Ong added.
"I think a multidisciplinary team should make that call and when we make the decision on treatment, we need to get everyone's opinion on the prognosis," he said
Aggressive end-of-life care could also be driven by the firm beliefs patients, family or treating doctors had about active treatment, the researchers said.
"With an advanced [care] directive plan in place, aggressive cancer care can potentially be minimised," they concluded.
More information:
Login to see the rest of this article