COPD runs in the family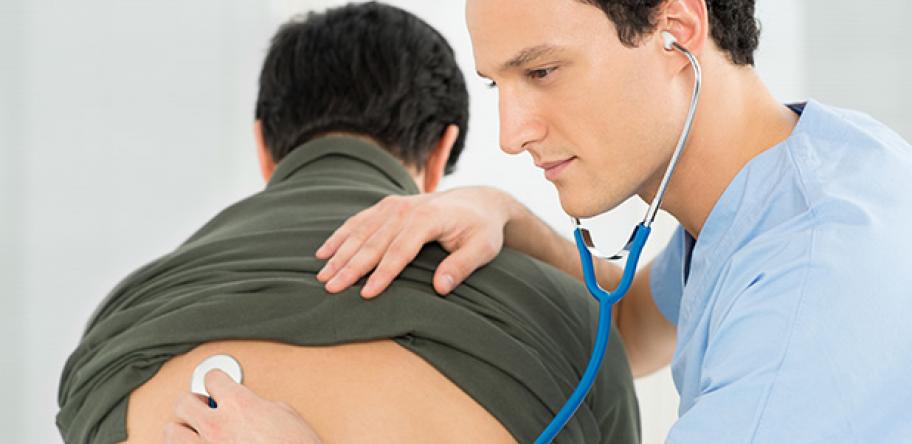 People whose parents had COPD have an increased risk of developing the disease themselves, but it's not all down to genetics, according to an Australian study.
In a finding that researchers say points to a potential strategy for opportunistic screening and early intervention, offspring of people with COPD were found to have a 57% higher risk of developing the illness.
The pooled prevalence of people with parents with COPD was 28.6% compared with a 9-10% prevalence in the general population, wrote the authors of the meta-analysis of eight studies from the Sansom Institute for Health Research at the University of SA.
Related News:
But genetics were likely to explain only a small part of the results, they said. Fewer than 3% of COPD patients had the alpha-1-antitrypsin deficiency, which is so far the only genetic fault conclusively linked with the disease.
"Intergenerational associations overlap with the risk factors associated with the development of COPD, including smoking behaviour of parents and offspring, educational achievement, lung function, and conditions or diseases such as asthma and lung cancer," the authors said.
In addition, "concepts, knowledge and behaviors about health can be transmitted from one generation to the next," they wrote in the International Journal of COPD.
Offspring of COPD patients could be considered an at-risk group for case finding, they said.
And although screening for COPD was controversial, doctors of COPD patients could ask whether patients' parents had also had the condition and then prioritise early lifestyle interventions, the authors suggested.
Smoking cessation, physical activity, appropriate pharmacologic support and pulmonary rehabilitation could be used to improve symptom control, reduce rate of lung function decline and improve quality of life in these patients, they said.
More information:
International Journal of COPD, 2017; online
Australian Doctor Education is running clinical seminars on The Breathless Patient in Sydney, Melbourne and Brisbane in March 2017. If you would like to register for these seminars and hear from cardiology & respiratory experts on diagnosing causes of dyspnoea and subsequent management, click below.
Login to see the rest of this article