'Dear Dr Seidel...' Read John Murtagh's letter demanding answers on euthanasia stance
The GP luminary is still fighting to have his questions answered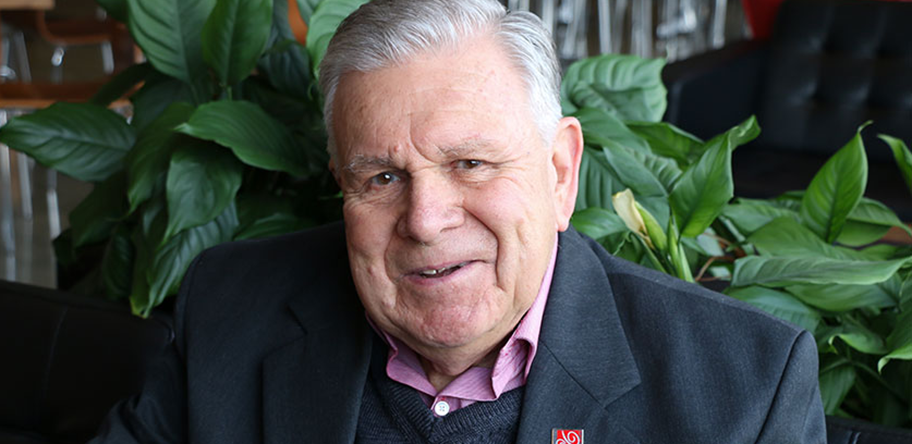 The row within the RACGP over its public support for euthanasia rumbles on, with Professor John Murtagh saying he's still fighting to have his questions answered.
Last month Professor Murtagh threatened to quit, saying the statement of support for the voluntary assisted dying legislation before the Victorian parliament came like a "bolt from the blue" with no apparent consultation with its own members.
The college said some patients with incurable conditions did not find answers in palliative care and "we should allow them to die with dignity and respect".
Below, we publish Professor Murtagh's letter, sent two weeks ago, to RACGP president Dr Bastian Seidel, in which he demands to know if the statement was formally approved by college council or whether it was a "captain's call" by Dr Seidel himself.
---
24 November 2017
Monash University
Ferntree Gully Rd
Notting Hill Vic 3168

Dear Dr Seidel,

I am writing again to seek clarification of the College's process for decision making and announcement of major policies particularly those affecting politics and ethical standards. Since my response to your announcement I have been the recipient of considerable incisive and critical correspondence regarding the College's position on euthanasia and physician assistant suicide. What I have received from you so far is [redacted].

We feel that you and the College have to be more transparent and inform members about the process of those recent controversial calls. The question posed by several members is "what's next?" Are these statements ratified by council, a special College committee or by a 'captain's call'?

Another FAQ is 'does the College undertake appropriate research on significant ethical issues before making such a definitive call?'

For example it would have been worthwhile checking the situation in Canada which closely parallels Australia.

[Former RACGP president] Michael Kidd who is based in Toronto would have been an ideal contact. Since legalisation of euthanasia just over 12 months ago 24 Ontario doctors have asked to have their names removed from the euthanasia list with another 30 contemplating such a move.

They are unhappy with their experiences. Belgium which has been promoted by Mr [Andrew] Denton and others as a 'good' model has also run into a road block.

Last week 43 Belgian medical specialists particularly psychiatrists have called for 'reforms for very problematic and vague assisted suicide laws'.

Apparently the situation is dominated by two influential specialist practitioners including a psychiatrist resulting in many uncalled- for deaths.

The College call has naively propelled us into a sticky and complex entrenched ethical position.

I have no doubt that our call had a significant influence on the Victorian outcome. Even a neutral stance would have been better or more so according to the RACGP submission on The Medical Services Bill of 21 August 2014.

"The RACGP does not have a formal position on euthanasia or assisted suicide but recognises and respects the diversity of personal, cultural and religious views on the issue. As such, we believe no law should put an obligation on doctors to recommend or participate in a procedure to which they hold a conscientious objection".

Quite a somersault!

I simply want to reiterate that I am disappointed with the College's call- it will never be the same to me and I hope you can clarify the governance situation and consider some healing patchwork!

Yours sincerely

John Murtagh MD AM, Emeritus Professor of General Practice.

CC: Members of RACGP College Council, Faculty Chairs, CEO of RACGP
---
Background:
Login to see the rest of this article