Diet and exercise dent Australia's cardiac report card
Very few people are in ideal cardiovascular health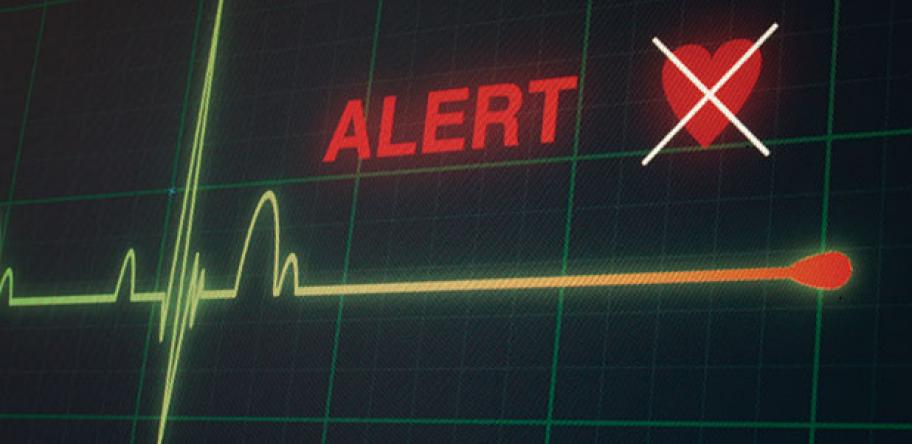 Less than one per cent of Australian adults are in "ideal" cardiovascular health, a study suggests.
University of Queensland epidemiologists have for the first time examined how well Australians score on a list of seven modifiable metrics — Life's Simple 7 — that the American Heart Association developed in 2010.
It turns out that scoring a tick for all seven metrics is anything but simple. Just 0.15% of Australian adults passed on all seven, classing them as having 'ideal cardiac health'.
The hardest tick to earn was eating properly: to pass this (and only 4.8% of Australian adults did so) they had to be munching through the fruit and vegetable requirements of the 2013 Australian Dietary Guidelines.
The next hurdle, which only 26.7% cleared, was physical activity. To pass this, people had to be undertaking at least 75 minutes a week of vigorous activity, or 2.5 hours a week of moderate activity.
BMI was next, with just 39.2% of Australian adults having a BMI of <25kg/m2.
---
Life's Simple 7 for Australians
| | | |
| --- | --- | --- |
| Metric | How to pass | Percentage of Australian adults passing |
| Dietary pattern | Meet 2013 Australian guidelines for fruit and vegetables | 4.8 |
| Physical activity | ≥1.25 hrs a week vigorous exercise or ≥2.5 hrs a week moderate exercise | 26.7 |
| BMI | <25 kg/m2 | 39.2 |
| Blood pressure | Systolic <120mmHg, diastolic <80mmHg | 44.2 |
| Total cholesterol | Total cholesterol <5.2mmol/L and not on cholesterol-lowering medications | 45.5 |
| Smoking status | Never smoked | 55.6 |
| Fasting glucose | Fasting plasma glucose <5.6 mmol/L | 83.6 |
---
"The low ideal prevalence of dietary pattern and physical activity suggests that we should put more effort to improve the status of these two metrics," the authors said.
Nearly 19% of adults had ideal levels for 5-7 metrics, but scores decreased with age.
Most people under 39 had 5-7 ideal metrics, the middle-aged (40-59) commonly met 2-3 targets, while those aged over 60 had only 1-2 ideal metrics.
Men were more likely to be meeting ideal physical activity levels than women, but on most other metrics, women scored higher than men.
The elderly performed better at eating healthily (6.9%), while young adults (under 39) were the worst (3.7%).
"Our study demonstrates that the prevalence of ideal cardiovascular health is very low among Australian adults," the authors concluded.
The study used data from 7500 adults from the 2011/12 the Australian Bureau of Statistics' national health survey, which includes clinical measurements.
---
More information:
Clinical Epidemiology 2018; online.
Login to see the rest of this article