In dramatic reversal, RACGP now backs marriage equality
More than 750 GPs signed a petition demanding the college reverse its neutral stance.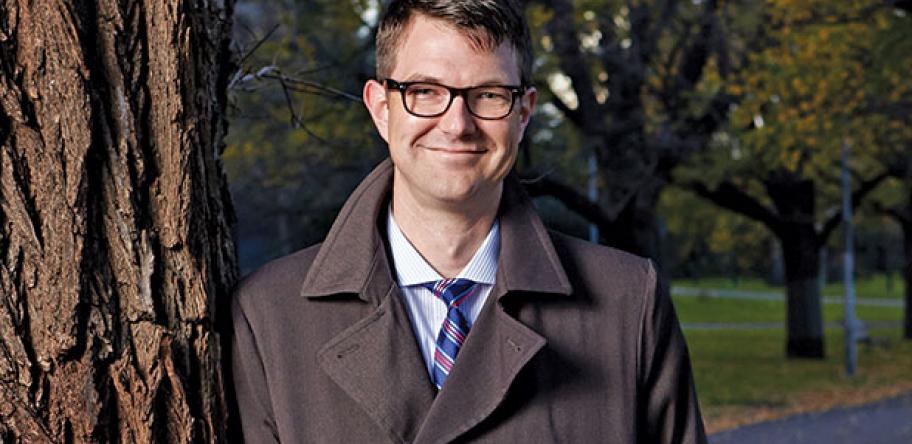 The RACGP has come out in support of marriage equality after members threatened to quit and more than 750 GPs signed a petition demanding the college reverse its declaration of official neutrality on the issue.
On Friday, Australian Doctor revealed that the RACGP council – its top decision-making body – had refused to back marriage equality despite its own curriculum saying GPs had an "important role in advocating to reduce discrimination" against gay and lesbian patients.
The stance sparked a torrent of criticism on social media (see Tweets below).
In response, the college council unanimously voted to reverse its position at an emergency meeting on Monday.
RACGP president Dr Bastian Seidel (pictured) said the college council had come to the view that members expect an "explicit position statement on issues that affect the mental health of our LGBTIQ members, colleagues and patients."
"This includes marriage equality," he said.
Dr Seidel said the college's neutral position had been an attempt "not to add to the debate", which he said had been harmful to LGBTIQ people.
When the council originally discussed marriage equality at a meeting in August, it had done so in the absence of any requests from members to develop a position, he said.
"Council did not believe we could speak on behalf of all members on the issue."
Acknowledging the U-turn, he added: "When I became RACGP president a year ago, I clearly outlined that the RACGP could no longer afford to sit on the fence when it came to any issue that affected our members or our patients.
"I deeply regret that I did not meet my own standard."
The statement came after 72 hours of the most heated public criticism of the RACGP by its own members in recent memory (see Tweets below).
More than 750 RACGP members signed a petition urging the college "to demonstrate their commitment to the equal treatment of all Australians" by speaking up for marriage equality and denouncing the "misinformation campaign from the 'No' side".
The pressure on the college grew when ACRRM and then General Practice Registrars Australia came out in support of a 'yes' vote on Sunday.
---
Before
Really disappointed in my college taking this 'neutral' stance - this is not neutral @RACGP - it's supporting discriminatory behaviour #ssm pic.twitter.com/uBeLTfPOq4

— Dr Fiona Bisshop (@DrFionaBisshop) September 29, 2017
The @RACGP has chosen to remain silent on the issue of Same-Sex Marriage despite the scientific evidence of health benefits to the community, and against their own guiding principles of fairness & equity ? https://t.co/oskuaJXDZR

— Dr Brad McKay (@DrBradMcKay) September 29, 2017
Very upset that the @RACGP opts for silence on #ssm. You can have an evidence based position + respect Fellow autonomy.

— Mauer Katze (@mauerkatze) September 29, 2017
After
Where was this announced? Not so much leadership as better late than not at all. @RACGP #marriageequality is a #health issue https://t.co/MicwcAfZgf

— Prof Kerryn Phelps (@drkerrynphelps) October 2, 2017
Bravo @RACGP @DrBastianSeidel To accept feedback & adapt rapidly is impressive. To recognize & correct error is too. ?#ssm #marriagequality https://t.co/DyoU5ZO21w

— Ang Gray (@Anggray77) October 2, 2017
Glad to see email from @RACGP to members acknowledging support for marriage equality. @DrBastianSeidel is a leader we are lucky to have. pic.twitter.com/Tbmu7abAuV

— Liz Sturgiss (@LizSturgiss) October 2, 2017
More information:
Login to see the rest of this article