'Get the facts': Affluent suburbs targeted in mythbusting vaccination campaign
Once public health expert is concerned it may come across as paternalistic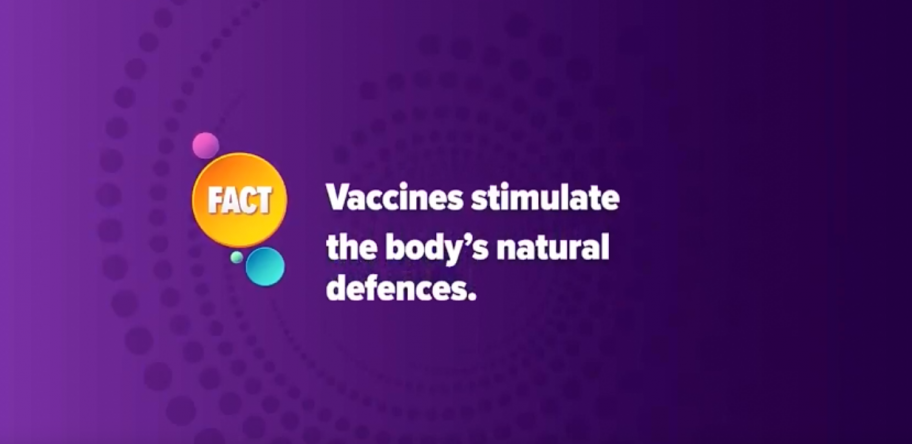 A screenshot from the Get The Facts campaign
Parents in some of Australia's most affluent, least immunised suburbs are being targeted in a multimillion-dollar information blitz on the dangers of vaccine-preventable disease.
The Federal Government campaign will pepper social media feeds with emotional videos from those who have lost children to vaccine-preventable disease.
It will also feature video interviews with leading medical researchers, such as Professor Ian Frazer, developer of the HPV vaccine.
The "Get the Facts on Immunisation" campaign will also feature prominently when the target audience Googles information on the link between vaccines and autism, and similar fringe theories.
The roughly 30 target areas include notoriously poorly vaccinated areas such as the NSW north coast and exclusive enclaves such as Toorak, Cottesloe and Double Bay, where vaccination rates are eight points below the national average of 94%.
---
Target areas include:
NSW: the Richmond Valley area around Lismore and Byron Bay, as well as Sydney's affluent eastern suburbs.
ACT: South Canberra and Fyshwick.
Queensland: the Sunshine Coast Hinterland, Noosa and Nambour.
NT: Alice Springs.
SA: the Adelaide Hills and CBD.
Tasmania: the Huon Valley and Bruny Island.
Victoria: Melbourne's inner city, Toorak and North-West.
WA: Fremantle, Cottesloe and Perth city.
---
Minister for Health Greg Hunt says the "Get the Facts on Immunisation" campaign hinges on providing evidence-based information to parents vulnerable to the message of anti-vaccination campaigners.
"It is these areas of low coverage which pose risks to the community, especially to people who can't be vaccinated, like newborns and those with medical reasons," he said.
However, University of Sydney behavioural researcher Associate Professor Julie Leask is warning that the campaign could backfire with parents who are already mistrustful of the mainstream health system.
"How you communicate is just as important as what you communicate and I am concerned that this slogan 'get the facts' could be seen as paternalistic," she told Australian Doctor.
---
---
"The research indicates that these parents are vigilant about all aspects of their children's welfare and they want to be sure they are making good decisions but they don't want to be told how to think."
Associate Professor Leask stressed that she welcomed the campaign's broad messaging but said she was concerned that there was an overemphasis on regional variations.
"Demographics like family size and single parenthood are strong predictors of vaccination status, so practical barriers also need attention", she said.
"In the affluent, inner-urban areas we can see instances of educated parents self-consciously careful about all their parenting decisions. They read up, they prevaricate and they sometimes decide not to vaccinate."
"In regional areas like Dandenong, the NSW North Coast or the Sunshine Coast, similar vaccination decisions come with an alternative lifestyle overlay."
Related:
Battling anti-vaxxers won't boost uptake: expert
View the Department of Health's Get the Facts campaign
Login to see the rest of this article