GP appointed Wollongong Uni's new dean of medicine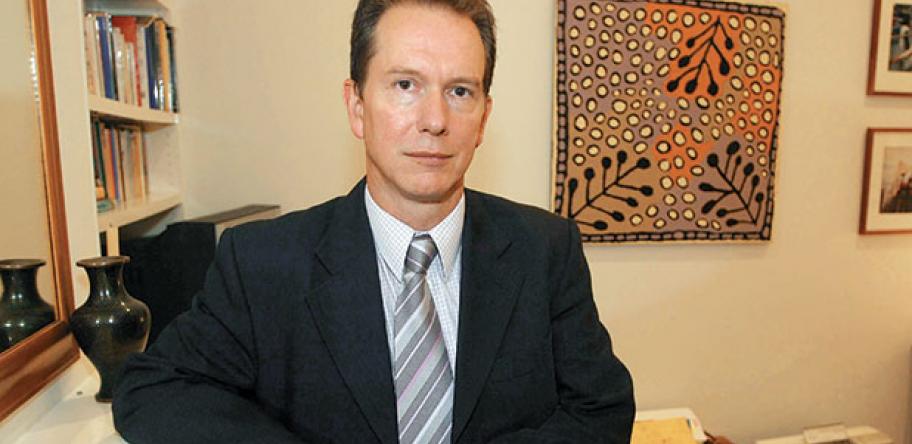 Australian Doctor talks to Professor Nick Zwar, the latest GP to join the ranks of Australia's deans of medicine.
Professor Nick Zwar is probably best known to his fellow GPs as the travel doctor, offering advice on everything from rabies, to yellow fever to the Zika virus through his regular Australian Doctor travel columns.
But this travel expertise is really only a side dish in a 30-year career that has combined working as a GP with a range of academic posts and research projects including chronic diseases, smoking cessation and quality use of medicines.
And now, Professor Zwar has become the University of Wollongong's new Dean of Medicine — joining four other GP academics who are medical deans of Australian universities.
Related News: Expert opinion: What to tell patients who are worried about Zika virus
"Wollongong is not a very big medical school, but it's got a strong focus on training doctors for rural and regional health, on general practice and primary healthcare, which is of course attractive to me as a GP," Professor Zwar tells Australian Doctor.
"It's a good fit with the direction and history of the medical school to have a dean who is a GP.
"Growing the research is going to be one of my focuses as dean, and building those links within the faculty, as well as looking for new opportunities, particularly in applied research."
Professor Zwar started his academic life early on in his career, completing a PhD and then working at Fairfield General Practice, an academic general practice within Fairfield Hospital in Sydney's west.
He also worked part-time in an inner-city practice in Glebe, which brought him into contact with young travellers staying in nearby budget accommodation, who needed health advice on their next destination.
"So I started to educate myself in travel medicine and then began to write a column on it for Australian Doctor. That was about 20 years ago," he says.
Earn CPD Points: Travel Well: Providing pre-travel health advice
Since 2008, he has been professor of general practice at the University of NSW — teaching, researching and spending a day a week at the university medical practice.
He also put his research on smoking cessation into practice, when he was instrumental in banning smoking at the University of NSW campus in 2013.
"Very occasionally you do see people flouting it, but generally students and staff have accepted it well," he says.
"There is so much evidence that de-normalising smoking means people think about it less, and do it less, if tobacco is not so much a part of their daily routine."
Other GPs who are Deans of Medicine
Professor Nicholas Glasgow - Australian National University
Professor Richard Murray - James Cook University
Professor Richard Hays - University of Tasmania
Professor Paul Worley - Flinders University
Professor Michael Kidd - Executive Dean of the Facilty of Medicine, Nursing and Health Sciences at Flinders University
In his early days, Professor Zwar considered paediatrics and physician training, but general practice appealed because of the longstanding patient relationships that can develop over time, as well as the wide range of skills needed.
Combining life as a GP and academic has taken him and his family to live in Oxford, Edinburgh, San Francisco and Montreal.
Next stop is Wollongong, an industrial city an hour and a half south of Sydney on the South Coast, when he takes up his new post in October.
But this time, instead of carting three kids, now aged 21, 19 and 16, around the world, he's going to balance career and family life by sharing his time between the two cities.
Professor Zwar anticipates spending three or four days in Wollongong and the rest of the time in Sydney, continuing his one day a week at the UNSW practice.
"I've got a daughter doing the HSC next year, so that's certainly a factor in needing to spend a reasonable amount of time in Sydney," he says.
"She needs to have her dad around to support her in that final year of school, so that will, at least until the end of next year, keep the balance between the two."
Login to see the rest of this article