GP corporate accused of holding rural town to ransom over medical records
Tristar wants $100,000 to cover the cost of handing over patient records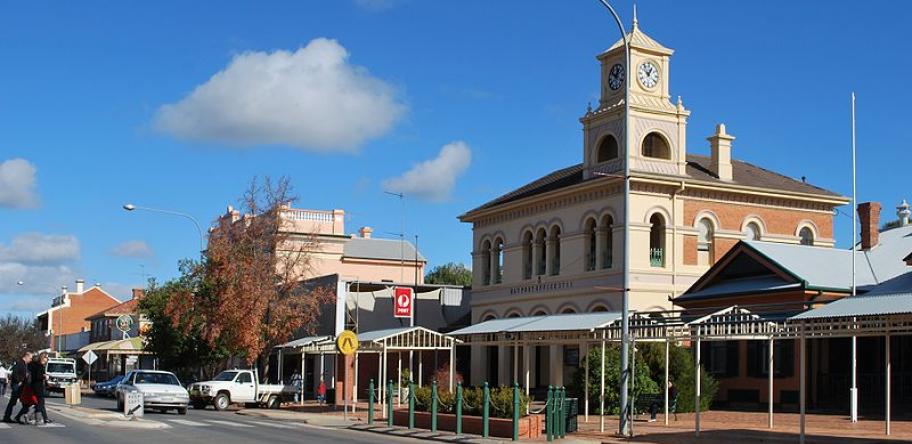 Lachlan Street, the main street in Hay, NSW. Credit: Mattinbgn
One of Australia's largest GP corporates is being accused of holding a rural community "to ransom" after demanding $100,000 to hand over patient records to the GP taking over the town's sole general practice.
Tristar, the bulk-billing rural corporate, ended its services in the NSW Riverina town of Hay last month.
But it is now asking for the money from Hay Shire Council to cover the administrative cost of transferring its patient records to the practice taking over the lease.
The council argues it should get the records for free because it didn't charge Tristar for them in 2012 when the company set up its practice. The council also argues that, at the time, it even paid for the cost of digitising the records.
Dr Muhammed Arshed, the GP who is taking over the community medical centre, said it was "ridiculous" that he doesn't have access to patient histories.
"Clearly these records belong to the local community. This is a very low socioeconomic region and a lot of the local residents can't afford to pay to get their records back," he told Australian Doctor.
"If there are no records, we can't start the practice. I'll just be wasting everyone's time without them."
Tristar stressed that it simply wanted to cover the administrative cost of transferring the records.
Former Minister for Health Sussan Ley, the town's local MP, has been brought in to help resolve the dispute.
John Perry, chairman of the Hay Local Health Advisory Committee, claimed local residents were feeling ripped off after subsidising Tristar with council grants, and free accommodation and vehicles for its employees.
"The community is very upset and annoyed about this," he said.
"Dr Arshed is trying to start a new practice, but with no access to records, he is basically starting from scratch, which isn't necessary."
Mr Perry claimed he had also heard complaints from doctors in nearby towns angry at being unable to access the patient records.
"I get calls from worried residents every day," he said.
"If Tristar has a beef with the council, let them sort it out with the council, don't hold the community to ransom because they are in negotiations."
Tristar did not immediately return calls from Australian Doctor.
But the company's director of clinical operations Anne Gardner told the local Area News newspaper:
"What generally occurs when a patient wants their medical records, is there is an administration fee patients can pay to have their medical records transferred from Tristar Medical Group to their new provider, and that admin fee is set by the NSW Government, and is capped at $25.

Tristar gave the same figures to council and let them know how many patient records there are, and council were able to make their own calculations based on that."
Related:
Login to see the rest of this article