GP shocked by 'secretive' subsidy for rival bulk-billing practice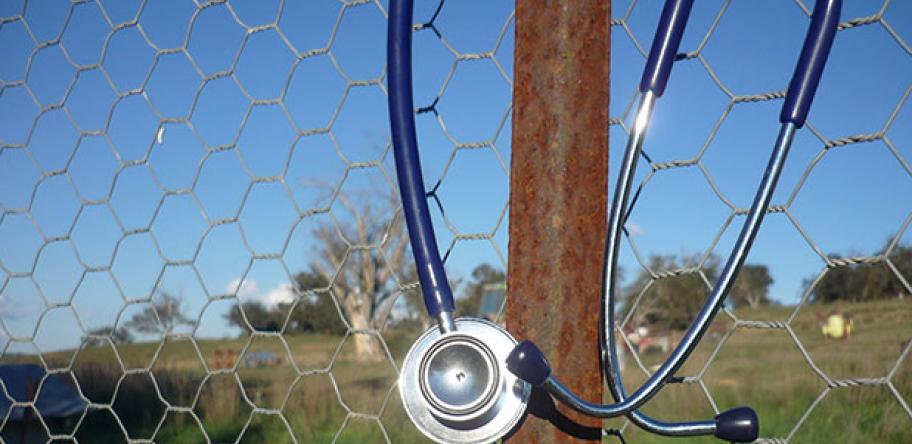 A rural GP has slammed his local council's "secretive" move to subsidise the rent of a rival bulk-billing practice amid fears the deal could damage his own clinic.
Dr Bill Meagher, from the Young District Medical Centre in NSW, says he has worked constructively for many years with the Hilltops Council to ensure the community has access to health services.
But he was shocked when the council revealed last month that it had entered into a 12-month rent-free lease deal with a GP corporate called MedCIRC.
The clinic plans to recruit three GPs and will open later this month.
Related News:
The council has insisted the lease agreement would ensure "affordable healthcare" for the growing town population.
Dr Meagher, who has worked in the town of Young for 26 years, says he has no qualms about new doctors coming into town.
"But if the council wants to use ratepayers' money to bring another business into town that might have detrimental effects on others, then that concerns me."
He says his own practice is keeping its "head above water", but does bulk bill the majority of its patients in addition to offering emergency, medical, palliative, obstetric and anaesthetic services to local hospitals.
In an 800-word letter to local paper Young Witness, Dr Meagher said: "Being a rural medical practitioner is more than a simple commercial venture. I will find it difficult to continue to work in a community that does not have a supportive council."
Hilltops Council's general manager Anthony McMahon defended the move.
"The arrangements with the doctors we've got are the same with any other commercial arrangement where businesses come onto council property," he told Australian Doctor.
Negotiations had to be confidential for commercial reasons, and that was why Dr Meagher was not informed of the discussions, he said.
"We can't go telling other businesses in town about commercial arrangements that we are trying to sort out with another business."
Mr McMahon said the town had always struggled to access bulk-billing services but stressed that the lease did not demand that the new practice bulk bill.
"It's not up to the council to decide what standard of service the medical practitioner provides. The community will decide which service they want to go to."
A MedCIRC spokesperson said the company approached the council to open a GP practice because there was a shortage of GPs in Young and "we thought we would fill the gap in this area".
Login to see the rest of this article