HIV PrEP destined for PBS listing after historic PBAC recommendation
It's predicted to boost access and slash monthly costs for patients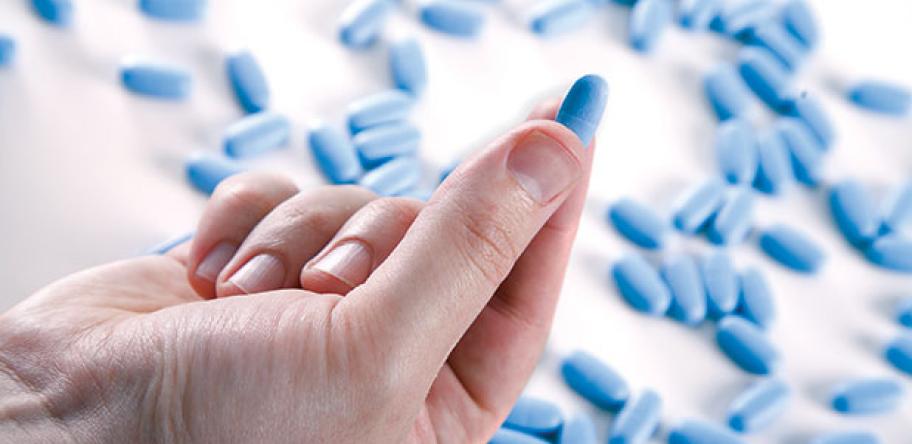 HIV pre-exposure prophylaxis (PrEP) is set to be added to the PBS, boosting access and slashing the monthly cost to users from around $850 to $39.50.
The Pharmaceutical Benefits Advisory Committee (PBAC) announced on Friday its recommendation that Gilead's Truvada and two other emtricitabine/tenofovir treatments be listed.
Minister for Health Greg Hunt has previously given a public commitment to list PrEP in the event of a positive recommendation, meaning the outcome is all but assured.
The decision, made at PBAC's December meeting, comes after a previous application was rejected in July amid concerns about cost.
The listing will apply to adults at medium-to-high risk of acquiring HIV.
Darlinghurst GP Dr David Baker welcomed the recommendation, saying he is optimistic PrEP will be PBS-listed by the middle of the year.
"This is great news for people who are at risk of HIV and who want to do everything they can to reduce their risk and the risk for their partners," he told Australian Doctor.
"This will make PrEP far more available and means that it can now be prescribed by a range of doctors all around Australia so that everyone at risk has access to this proven preventative strategy," Dr Baker said.
PBAC's recommendation comes after trials of PrEP in NSW, Victoria and Queensland, which involved some 13,000 people.
An interim report from Victoria found high adherence and no new cases of HIV among 114 participants in the first 12 months. Yet there was a significant drop in condom use and a rise in rates of STIs such as chlamydia and anal gonorrhoea.
The TGA approved PrEP in May 2016. That followed new World Health Organisation guidelines in July 2014, which recommended its use in all men-who-have-sex-with-men.
HIV incidence is already trending downwards in Australia. The number of people diagnosed with HIV in the state in the first half of 2017 was the lowest since records began in the 1980s.
Doctors seeking advice on how to prescribe PrEP, and to whom, can refer to these guidelines from the Australasian Society for HIV, Viral Hepatitis and Sexual Health Medicine.
---
The PBAC's positive recommendation in full:
"The PBAC recommended the listing of tenofovir with emtricitabine for human immunodeficiency virus (HIV) pre-exposure prophylaxis (PrEP) in certain patients at medium to high risk of HIV infection. The PBAC was satisfied that tenofovir with emtricitabine provides, for some patients, a significant reduction in the risk of sexually-acquired HIV, in combination with other safe sex practices, compared with safe sex practices alone. The PBAC's recommendation for listing was based on, among other matters, its assessment of the cost-effectiveness of PrEP based on the model developed by the Kirby Institute.

The PBAC reaffirmed its position that it was appropriate for an eligible population to include medium and high risk individuals as defined in the PrEP guidelines published by the Australasian Society for HIV, Viral Hepatitis and Sexual Health Medicine (ASHM), and that patients should return a negative HIV test result prior to commencing PrEP. The Committee emphasised that tenofovir with emtricitabine as PrEP should form part of a comprehensive approach to sexual health and complement other safe sex practices, including condom use.

The PBAC noted the cost-effectiveness of PrEP was dependent on the extent of uptake and the risk profile of the individuals in which PrEP is utilised, and considered the impact of a number of uptake scenarios on the costeffectiveness of PrEP. Overall, the PBAC advised that tenofovir with emtricitabine for PrEP would be acceptably cost-effective if the annual treatment cost was no more than $2,500 per patient."
---
While you're here...
Login to see the rest of this article