Hunt claims lifting Medicare freeze will 'transform' general practice
And he says he is working co-operatively with medical groups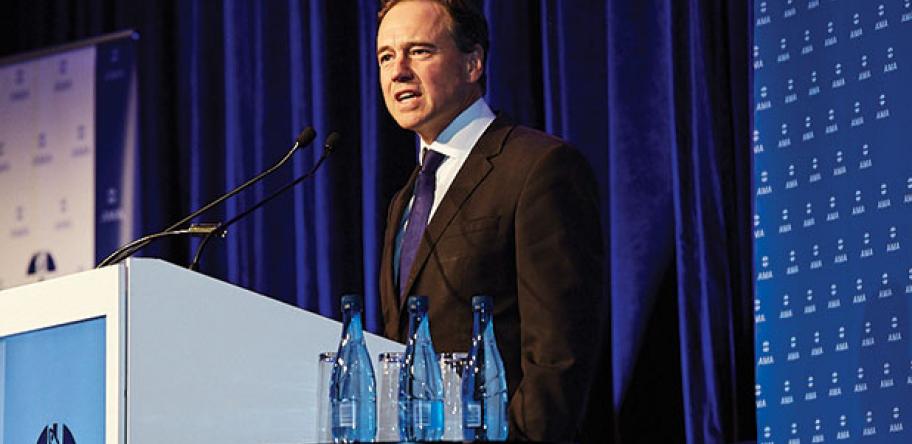 Greg Hunt says his attempts to lift the Medicare freeze — which will add an extra 55 cents on a standard consult this July — will "transform" general practice as a specialty.
The Minister for Health appeared on Sky News on Monday to discuss what he was doing to reduce out-of-pocket patient costs.
After quoting the record-high GP bulk-billing rates, he referred to the government's decision to roll back the Medicare freeze policy.
"We started last year," he claimed. "There are more changes this year for GPs and specialists ... and again next year.
"So you have two large specialist groups which will be transformed. On our watch we're ending what the [Australian Labor Party] started."
As he stated the thaw in the freeze began last May, when the government brought back indexation for bulk-billing incentives — worth about 10 cents and famously described as nearly enough to allow "a GP to purchase a sachet of tomato sauce to go with their lunchtime pie".
This July will see indexation applied to GP attendance items for the first time in three years.
But not acknowledged by Mr Hunt is that the cost of living will continue to erode patient rebates until the middle of 2020 for a further 140 MBS items, covering everyday GP work, such as chronic disease management plans, mental health treatment plans, urgent after-hours, and non-urgent after hours consults and health assessments.
Mr Hunt (pictured), whose office has rejected repeated requests for an interview with Australian Doctor over the past six months, also said he was working "co-operatively" with medical groups to cut the health budget.
Referring to his 'compacts' with the AMA and RACGP signed last year, he said: "We are, to the best of my knowledge, the first government to have simultaneous agreements with the college of GPs, the AMA, Medicines Australia, to reduce $1.8 billion out of medicines costs, and the Pharmacy Guild all at once."
More information:
Login to see the rest of this article