John Murtagh threatens to quit RACGP over euthanasia stance
He says the college has made a radical change from the ethics of the past 2000 years.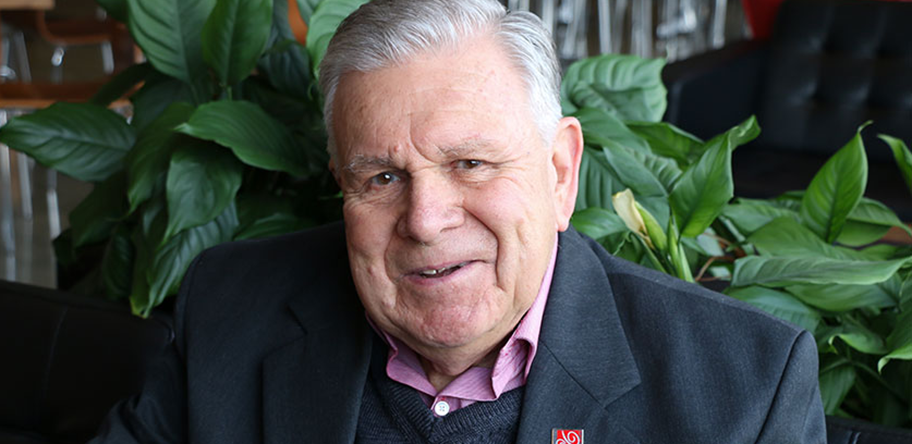 EXCLUSIVE
---
Professor John Murtagh is threatening to quit the RACGP after it publicly declared its support for voluntary euthanasia.
The academic and GP, one of the most important figures in the history of Australian general practice, has accused the college of forsaking "the ethics of good medical practice".
"It's not in a GP's mentality to be killing patients," he says.
A member of the college for some 50 years, he says he was not aware of any consultation with members before the college announcing its support for the voluntary assisted dying legislation now going through the Victorian Parliament:
"I [also] don't know if it was discussed at college council. [The statement] came like a bolt out of the blue. They have forsaken the good sensible ethics of the last 2000 years. They have made a radical change. You would not expect that from the college promoting good ethics and standards and I think it's a very retrograde step coming from a reputable college."
He added: "I'm concerned about GPs. It's not in their mentality to be killing patients — put it that way."
The college, which named its library after Professor Murtagh, originally issued its statement of support for physician-assisted dying on 20 October, within hours of the draft legislation passing the Victorian Lower House.
The college claimed the bill satisfied all professional and ethical concerns, and allowed doctors to opt out on conscientious grounds.
In a public statement, president Dr Bastian Seidel said some patients with incurable conditions did not find answers in palliative care.
"Those patients are dying and we should allow them to die with dignity and respect.
"Assuming this bill also passes the [Victorian] Upper House, we urge other states and territories to consider the Victorian law as a legislative blueprint.
"Pragmatically, there needs to be a nationally consistent approach."
Professor Murtagh says he is now considering resigning his membership of the RACGP.
He is still attempting to discover whether the college council had discussed and endorsed the position, or whether it was an "executive" decision.
"It is okay for the RACGP to have a view [on voluntary assisted dying], but I think they should have kept out of the political sphere and left it up to the individual to make up their own mind."
Despite repeated questions from Australian Doctor, the college has not given details of its consultation with members, or even whether its support for the Victorian legislation and call for a national rollout was formally endorsed by the college council.
On Tuesday it sent the following statement:
"The issue of voluntary assisted dying is to be treated with dignity and respect, and it is inappropriate to inflame the discourse further through the media. This is not about personal opinions. It is about appraising a legal and regulatory framework."
The response also included a statement by Dr Seidel, which said the college was "communicating directly" with Professor Murtagh.
"Of course we will consider his personal views," he added.
"The RACGP had started a consultation process over 12 months ago with direct involvement of the expert committee quality care committee as well as RACGP Victoria."
The assisted dying legislation, which has divided many doctors, is to go before Victoria's Upper House this week.
If passed, it will allow terminally ill adult patients experiencing intolerable suffering to request euthanasia.
Two doctors — one co-ordinating, one consulting — would be involved, with each providing an independent assessment of the patient's case ahead of a review by an assisted dying board.
Login to see the rest of this article