Junior doctors fear deportation under visa overhaul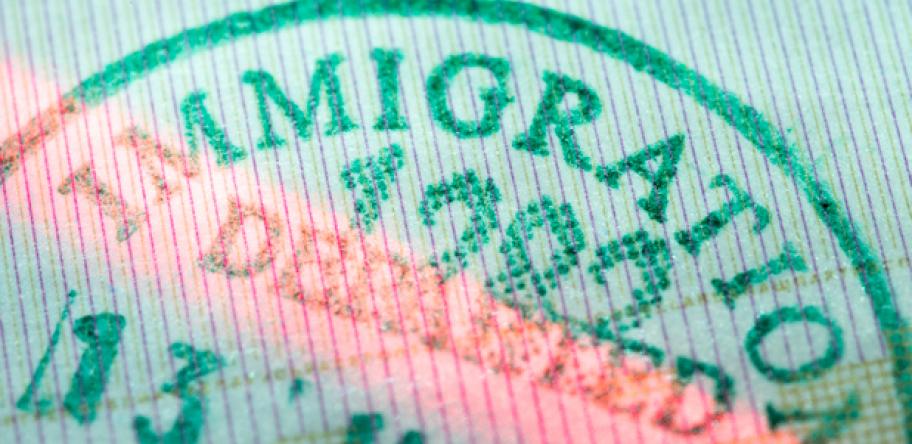 Panic is spreading among migrant junior doctors and students, who fear they will be put in a race against time to avoid deportation under the new visa system.
The scrapping of the 457 visa program means junior doctors wanting to work in Australia will be restricted to two-year visas with no pathway to permanent residency.
They fear the new Temporary Skills Shortage (TSS) visa will leave them in limbo if they don't find work in one of the 32 approved specialist registrar-training programs within two years - even if they trained in Australia.
"If I fail at any stage of this process, I will receive no reprieve," says Andreas Hendarto, a Singaporean student at the University of Melbourne.
"This new visa scheme means that after many more years of working hard, I might still be forced to take my hard-earned experience and knowledge in Australian healthcare elsewhere — simply because I was here at the wrong time."
Related News: Concerns axing of 457 visas will hit IMG recruitment
There are roughly 1600 junior doctors and 2000 GPs presently working in the country on 457 visas.
The government is stressing that all will allowed to continue on their 457 visas until they expire.
But in the future IMGs applying to work as specialists - such as GPs, psychiatrists or cardiologists - will apply for medium-term visas lasting up to four years.
Unlike the two year visas for junior doctors, these visas will include a pathway to permanent residency after three years.
Wojtek Arnal (pictured, below), a fourth-year medical student at James Cook University, described an atmosphere of gloom at his Queensland teaching hospital as doctors and registrars try to figure out how the new system will change their lives when it comes into force in March 2018.
---
"You can feel the mood got very sad as Malcolm Turnbull made his speech.
"Half the hospital workforce seems to be from abroad and they want to be Australian and give back, but they now feel isolated and targeted."
The 27-year-old has started a family in Australia and dreams of becoming a rural GP.
"No one really knows exactly what these visa changes mean for themselves and their future, as well as being able to contribute to the Australian healthcare system," Mr Arnal says.
However Dr Viney Joshi, president of the Australian Doctors Trained Overseas Association, says he supports the new system.
"It is very reasonable," he says. "We are training so many new Australian graduates, why should we keep getting graduates from overseas?"
Number of IMGs on 457 visas*
GP – 2005
Junior doctors – 1619
Medical Practitioners – 306
Psychiatrist – 81
Diagnostic & Interventional Radiologist – 43
Emergency Medicine Specialist – 43
Anaesthetist – 37
Obstetrician & Gynaecologist – 23
Paediatrician – 19
Specialist Physicians – 18
Surgeon (General) – 18
Specialist Physician (General Medicine) – 17
Orthopaedic Surgeon – 16
Plastic & Reconstructive Surgeon – 7
Cardiologist – 7
Intensive Care Specialist – 7
Pathologist – 5
Medical Oncologist – 5
Radiation Oncologist – 4
Urologist – 3
Otorhinolaryngologist - 2
Neurologist – 2
Neurosurgeon – 2
Dermatologist – 2
Gastroenterologist – 2
Vascular Surgeon – 2
Clinical Haematologist – 1
Paediatric Surgeon – 1
Endocrinologist – 1
Renal Medicine Specialist – 0
Cardiothoracic Surgeon– 0
Rheumatologist – 0
Thoracic Medicine Specialist – 0
*Visa holder data is for 31 December 2016 from the Department of Immigration.
More information:
Department of Immigration and Border Protection fact sheet on the visa changes
Login to see the rest of this article