Delayed hospital letter to GP led to patient death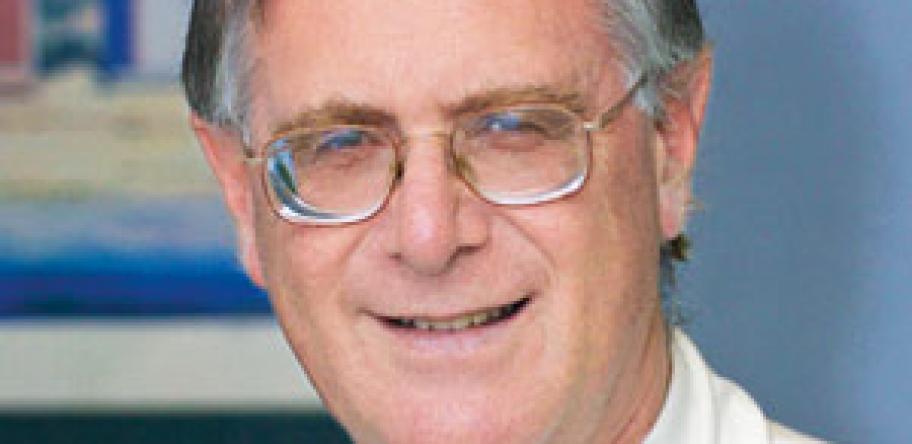 A leading cardiologist has been criticised for using 'snail mail' to inform a GP that he had prescribed warfarin to an elderly patient, with the letter arriving four days after the patient died.
Marjorie Aston suffered a fatal subdural haematoma when she fell and hit her head at her Adelaide home on 4 January 2013.
She had originally been prescribed warfarin for chronic atrial fibrillation two weeks earlier by Professor John Horowitz, (pictured) the director of cardiology at the Queen Elizabeth Hospital.
Professor Horowitz told the 86-year-old that she would need monitoring and should make an appointment to see her GP, Dr Fong Liew.
After the consultation, Professor Horowitz dictated a letter to the GP informing him that he had "arbitrarily" started Mrs Aston on a daily dose of 5mg of warfarin.
The letter also made it clear that she would need monitoring "until the dose is right", the implication being that Dr Liew should take on the responsibility for the job.
However, although Dr Liew's practice and the hospital was "separated by a carpark" — a distance of about 100m — the letter took two weeks to arrive, by which time Mrs Aston had already died.
In a inquest that concluded last week, the SA Coroners Court was told that although Professor Horowitz had referred Mrs Aston for an urgent INR test following his consultation — a test that was carried out — he had made no provision for Dr Liew to be copied in on the results.
Professor Horowitz told the court that it was common practice for a specialist such as himself to communicate with a GP by sending a letter by ordinary post.
However, deputy state coroner Anthony Schapel was dismissive.
Mr Schapel wrote in his findings: "[Professor Horowitz] was at pains to argue that the manner in which he endeavoured to ensure that Mrs Aston was monitored by her general practitioner, involving as it does not any direct communication with the general practitioner in this case, was a practice that around the world was the norm and that 'to suggest that I was in any way egregious by it is to condemn the general practice regarding the use of warfarin worldwide'.
"[Professor Horowitz said] that what he did was in no way different from the norm of specialist practice."
The coroner added: "[However] the court is bound to say that 20-20 hindsight is not required to reach a conclusion that Professor Horowitz's practice was a practice that was fraught with imprecision, bound to fail in due course and one that in all of the circumstances was to be heartily deprecated.
"I would have grave difficulty in describing it as a professional clinical practice."
The coroner said Professor Horowitz could have simply telephoned Dr Liew, or sent a fax or email.
Professor Horowitz also argued that the 5mg per day dose of warfarin he prescribed would have meant that Mrs Aston's INR levels were likely to "plateau" at 3.5, so he would not expect her to be in any immediate danger.
"[If] you say I would like you to know that she was started on 5mg a day and her level after two days was 1.9, then there is a reasonable expectation that her steady state INR would be somewhere between 2.5 and 3.5," he told the court.
The coroner again dismissed the claim, accepting evidence given by expert witness Dr Peter Joyner, a director of emergency services for Country Health SA.
Dr Joyner said it would be difficult to imagine that Mrs Aston's INR levels would not be at dangerous levels after just one week, and that by the time of her death they would have been 10 or 15.
Dr Liew eventually visited Mrs Aston's home on 3 January, two weeks after she had started taking warfarin.
The coroner suggested that Ms Ashton had not called Dr Liew earlier because she had expected him to "initiate that contact".
At the visit, the GP was still unaware that she was on the drug. When he found out during the consultation, he wrote in his notes "I know nothing of this" and underlined the words.
Dr Liew then told Mrs Aston to stop taking the warfarin — a recommendation he said he made because there was visible blood in her urine.
But he said he believed hospitalisation was unnecessary and that the bleeding was diminishing.
The GP also took a blood sample and completed an SA Pathology request form for an INR but did not mark on the form that the test was urgent.
The coroner said this was significant because SA Pathology would automatically conclude that the test was routine.
On this occasion, SA Pathology, when it looked at the request on the following day, found that the sample collected was inadequate and so left messages over the weekend with Dr Liew's practice.
Dr Liew was asked by the court why he did not attempt to chase up the test results himself.
He told the court: "Normally yes, yes. It went out of my mind. If I had — it was in my mind I would have — yes, I would have done so, keep a close ...
"Normally that's what I do but I can't explain why that weekend has to be like that, no excuse."
Dr Liew also said he should have marked the urgent box on the request form and he should have included information about the blood in Mrs Aston's urine.
Two days after the consultation with Dr Liew, Mrs Aston died of a right subdural haematoma at the Royal Adelaide Hospital after she suffered a fall and hit her head on her bed at her home the day before.
The coroner said Dr Liew, when discovering that his patient was on warfarin but that her INR levels had not been properly monitored, should have considered anticoagulation reversal in hospital.
The coroner called for a review of current protocols where specialists prescribe warfarin "in the expectation that a general practitioner will thereafter manage the patient's warfarin therapy".
"Consideration should be given to the issue as to whether the general practitioner, on the advice of the specialist, should both initiate and manage the patient's warfarin therapy," he wrote in his findings.
The coroner added: "[Where] the specialist initiates warfarin therapy but does not intend to manage that therapy, the specialist should immediately advise the patient's general practitioner, by the most efficient method of communication available, that warfarin therapy has been initiated and that the general practitioner is expected to manage that therapy.
"In this regard, the practice of communicating with general practitioners by way of ordinary post should be curtailed and be replaced by a means of communication that would include email and/or facsimile transmission."
More information:
Login to see the rest of this article