Freeze puts general practice on 'brink of disaster'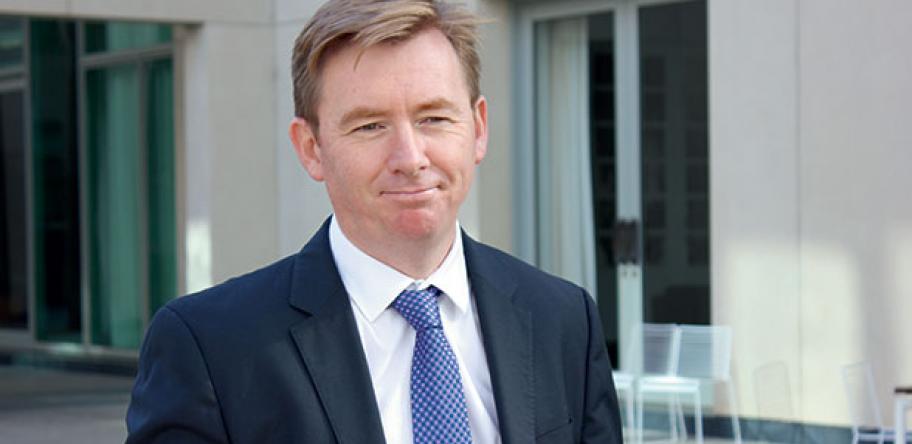 The AMA has warned that general practice is on the "absolute brink of disaster" in a hard-hitting speech delivered by its president on Wednesday.
Associate Professor Brian Owler (pictured) fronted the National Press Club in Canberra to warn that the continuing freeze on indexation of Medicare rebates was a "direct attack on general practice".
Related News: Rebate freeze forces GP to close 34-year-old practice
Australian Doctor has reported this week that clinics are either moving away from bulk-billing or, in one case, closing completely because they were no longer financially viable.
Professor Owler told the gathered media audience: "While the government portrays doctors as being only concerned about indexation in terms of their incomes, this argument is false.
"It has been a cynical exercise that has shifted more costs onto vulnerable patients, and which is now starting to undermine the effectiveness of the private health insurance system."
The AMA would continue to fight the freeze, Professor Owler said, in the same way it stopped "bad policies" like the first $7 GP co-payment plan, changes to level A and B rebates, and the $5 cuts to Medicare rebates.
"These policies undermined the foundations of our healthcare system," he said. "They challenged equity of access and universality, and unfairly disadvantaged the sick, the elderly, and the young.
"They undermined preventive healthcare."
Free Poster: Tell your patients about the MBS rebate freeze
The AMA attack comes as the RACGP launched its "anti-freeze" campaign this week.
The college has drawn up posters explaining the impact of the freeze that will be displayed in general practices across the country.
It is also giving out template letters for patients and GPs to send to the health minister.
College representatives will also meet with MPs to explain why the freeze should be abandoned to protect quality patient care.
RACGP president Dr Frank Jones said: "The campaign will galvanise GPs across the country who collectively have a huge capacity to inform their patients about the impact of the freeze and urge them to get behind the campaign."
Related News:
Among doctors increasing fees in the wake of the continued indexation freeze is Tasmanian GP Dr Emil Djakic, former chair of the Australian Divisions of General Practice.
He said his practices in Ulverstone and Penguin were now charging $30 for the first consult of the financial year to hundreds of patients who were previously bulk billed.
Dr Djakic said the rebate freeze would cost the practice about $60,000 in lost Medicare income during this financial year – losses that threatened its future viability.
"In our practice, we have charged those who are better-off to help provide services at a discount for those less well-off," Dr Djakic said.
"But we have now reached an inflection point, triggered by the rebate freeze, where it is increasingly unaffordable."
The practice, with 10 FTE GPs, had been bulk-billing 75% of its patients.
{^youtubevideo|(width)560|(height)340|(rel)False|(autoplay)False|(fs)True|(url)http://www.youtube.com/watch?v=K9mMOYnjQvk|(loop)False^}
Login to see the rest of this article