Make 'urgent' after-hours items GP-only, says MBS review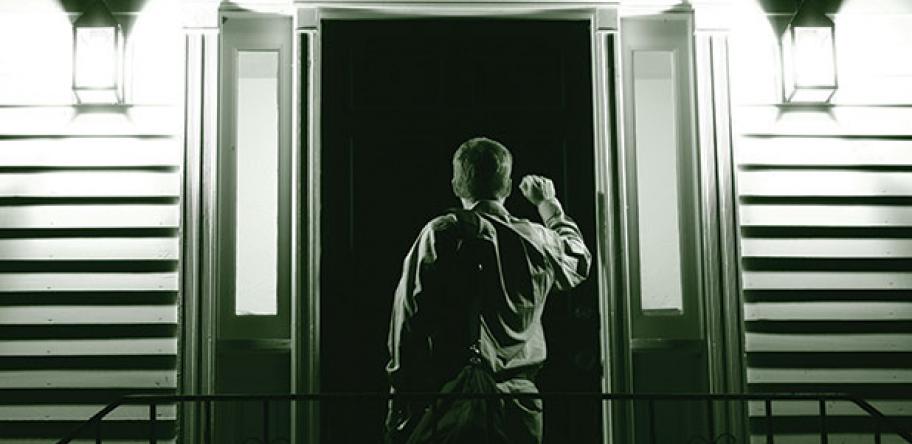 Medical deputisers should be banned from claiming lucrative "urgent" after-hours items, according to a long-awaited report from the group tasked with overhauling the MBS.
The recommendation by the MBS Review Taskforce's after-hours working group is just one of several outlined in its draft report which could transform the deputising industry.
GPs and other medical practitioners who normally work in-hours but are providing urgent after-hours services should still be able to claim the 597-600 items, which attract fees of up to $153 for attendances in "unsociable" hours, the report says.
But in an attempt to curtail the boom in corporate after-hours services, doctors working for deputising services would be limited to billing Medicare for non-urgent consults, such as item 5023.
It means these after-hours doctors would be able to claim maximum Medicare rebates of $74.95 for home visits and $49 for attendances in a doctor's rooms.
In the five years to June 2016, the number of urgent after-hours MBS services has increased by 150%, from 734,000 to 1,869,000 per financial year.
---
See also: How new after-hours corporates fuel Medicare claims
---
That rise, the taskforce argues, has been driven by direct marketing to patients and no out-of-pocket fees rather than clinical need.
"It appears that major drivers of the growth in urgent after-hours services are convenience and because they are free at the point of care - 99% services bulk-billed," the taskforce notes.
"Recent marketing and campaigns by after-hours medical deputising service providers across Australia targeted at consumers often emphasise these two factors—convenience and no cost to the consumer."
The report also criticises the deputising industry for the high rate of dubious urgent claims.
"Many urgent after-hours services claimed as urgent are not truly urgent, as intended when the items were created, and the distinction between 'urgent' and 'non-urgent' appears to be not well understood by many medical practitioners."
The taskforce also condemns the business tactics of some after-hours corporates and calls for the Federal Government to ban booking "urgent" calls in the two hours before deputising services come on call.
"Urgent after-hours GP services should only be provided in genuinely urgent situations," the report says.
However GPs claiming urgent items would be affected by the revamp. The taskforce says that the Medicare item descriptors should be rewritten to provide a clearer definition of what is considered "urgent".
Under the expanded definition put forward by the taskforce, only patients whose assessment cannot be delayed until the next in-hours period would be able to claim the "urgent" items.
RACGP president Dr Bastian Seidel has praised the taskforce's recommendations, which will now go out for further consultation.
"This would deliver better outcomes for patients because the healthcare provided would be based on the GP's deeper knowledge of the patient's circumstances, better access to their health records and better follow-up to ensure continuity of care," he says.
But the after-hours sector is already gearing up for a fight.
The National Association for Medical Deputising Services (NAMDS), the peak industry body, warns that any rebate cuts will result in a "flood" of new emergency department visits.
NAMDS president Dr Spiro Doukakis says the inevitable result will be a repeat of the 1996 emergency department crisis that inspired the expansion of after-hours services in the first place.
"A cut to Medicare after-hours home visits would result in rolling service closures across the country leaving people with no alternative but to visit an emergency department.
"This would mean emergency departments would be flooded with new patients putting people with genuine emergencies at risk."
However the taskforce says in its report that it is "not convinced" that the growth in after-hours services had reduced pressure on hospital emergency departments.
A final report will be released later this year after considering stakeholder feedback. The Federal Government will then consider what action, if any, should be taken.
How the taskforce is selling its changes:
| | | |
| --- | --- | --- |
| Taskforce recommendation | What would be different | Why |
| No changes to non-urgent afterhours items. | No change. | The Taskforce recognises that after-hours GP services are essential services and highly valued by consumers. The Taskforce's view is that MBS funding should continue to be available for home visits, including in the after-hours period. Funding should continue to be available for after-hours services provided by a patient's GP, as well as by a medical deputising service (MDS). |
| Revise item descriptor for the urgent after-hours items. Restrict the use of these items to GPs and other medical practitioners working within a general practice setting. | Consumers will continue to have access to urgent afterhours services that are provided by GPs who provide after-hours care in addition to their in-hours practice. Any organisation that primarily provides care in the after-hours period will no longer be able to claim these items and will instead claim the non-urgent after-hours items. | Consumers will continue to have access to urgent afterhours services that are provided by GPs who provide after-hours care in addition to their in-hours practice. Any organisation that primarily provides care in the after-hours period will no longer be able to claim these items and will instead claim the non-urgent after-hours items. |
| Revise item descriptor for the urgent after-hours items, replacing the current wording of "the patient's condition requires urgent medical treatment" with "the patient's condition requires urgent medical assessment". | This requires the attending practitioner to themselves determine that a patient needs urgent assessment, based on the information they have available to them. | This change better reflects the service that is being delivered. If an assessment is not deemed to be urgent, then a rebate should be paid for a non-urgent after-hours item. |
| Revise item descriptor to require that urgent after-hour services must be requested in the same unbroken afterhours period during which the attendance occurs. | In recognition of the timesensitivity for urgent care, the option of booking the urgent attendance up to two hours prior to the commencement of the after-hours period in which the attendance occurs will be removed. | Urgent after-hours GP services should only be provided in genuinely urgent situations. Sometimes it is clinically urgent for consumers to see a GP in the after-hours period. Sometimes it is convenient but not urgent for consumers to see a GP after working hours. If a service is not deemed to be urgent then a rebate should be paid for a non-urgent after-hours item instead. |
| Revise item descriptor to add requirement that the attending practitioner determines that the urgent assessment of the patient's condition is required. | This requires the attending practitioner to themselves determine that a patient needs urgent assessment, based on the information they have available to them. | Many urgent after-hours services claimed as urgent are not truly urgent, and the distinction between 'urgent' and 'nonurgent' appears to be not well understood by many medical practitioners. This change recognises that the attending practitioner is the best placed to determine if a patient requires urgent assessment. |
| Revise the item descriptor to provide a fuller definition of 'urgent'. | The definition of 'urgent' in the urgent after-hours items will be expanded to ensure that it reflects that a patient's assessment cannot be delayed until the next in-hours period; and requires the attending practitioner to attend the patient at the patient's location or to reopen their practice rooms | Urgent after-hours GP services should only be provided in genuinely urgent situations. Sometimes it is clinically urgent for consumers to see a GP after working hours. Sometimes it is convenient but not urgent for consumers to see a GP after working hours. If a service is not deemed to be urgent than a rebate should be paid for a non-urgent after-hours item instead. |
More information:
Login to see the rest of this article