Maths teacher replaces doctor as Minister for Rural Health
Deputy leader of the National Party, Senator Bridget McKenzie, takes on the rural health portfolio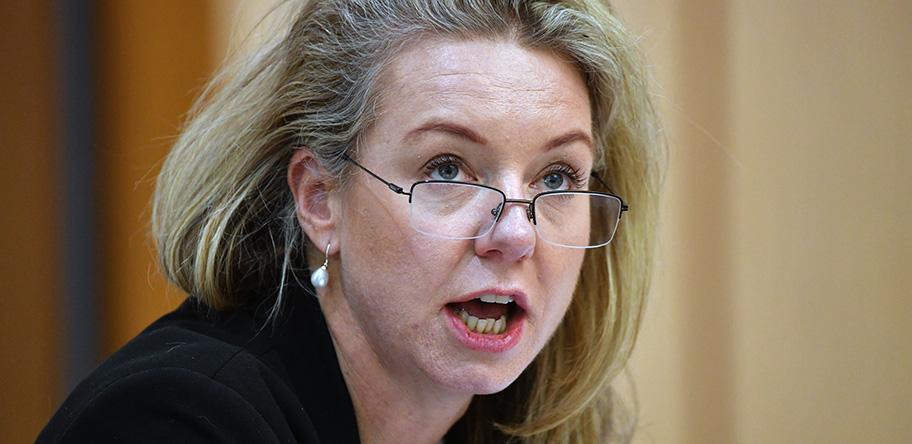 Bridget Mckenzie has been sworn in as part of a cabinet reshuffle. (AAP Image/Mick Tsikas)
Australia has a new Minister for Rural Health after yesterday's Federal Cabinet reshuffle that saw Dr David Gillespie, a former gastroenterologist, leave the health portfolio to become Assistant Minister for Children and Families.
Bridget McKenzie (pictured), freshly sworn in as deputy leader of the National Party, will take over as Minister for Rural Health, Sport and Regional Communications.
The 47-year-old Senator from Victoria is a former maths and physical education teacher.
Welcoming Senator McKenzie, ACRRM said her dual ministerial responsibilities of health and regional communications made her ideally suited to securing better internet services for rural doctors.
"The combination of rural health and regional communications in Senator McKenzie's new portfolio provides some good synergies," said president Dr Ruth Stewart.
"For rural doctors, the need for reliable communications such as internet access and phone coverage is paramount to providing health services."
However, Senator McKenzie's suitability for understanding rural healthcare issues, especially workforce shortages, has been questioned by some who point to her primary residence being in inner-city Melbourne.
While her electorate office is in Bendigo, Victoria, Labor rival Lisa Chesters told Fairfax Media in 2016 this was a "running joke" because Ms McKenzie lived in the Melbourne beachside suburb of Elwood and stayed in a hotel when visiting Bendigo.
The RDAA paid tribute to the outgoing Federal Assistant Minister for Health, Dr Gillespie, saying he had made a positive impact on the rural health sector during his 18-month time in the role.
"Minister Gillespie has been immensely active in continuing to drive the implementation of important measures to which the Federal Government has committed, including the creation of Australia's first ever National Rural Health Commissioner, and the continuing work to develop and implement a National Rural Generalist Pathway," RDAA president Dr Adam Coltzau said
The RDAA also welcomed the reinstatement of rural health as a stand-alone portfolio in the Federal Government and its inclusion in the Federal Cabinet
Greg Hunt continues as Minister for Health and Ken Wyatt continues as Minister for Indigenous Health and Aged Care.
Login to see the rest of this article