Measles scare at low-vax school prompts call to cut funding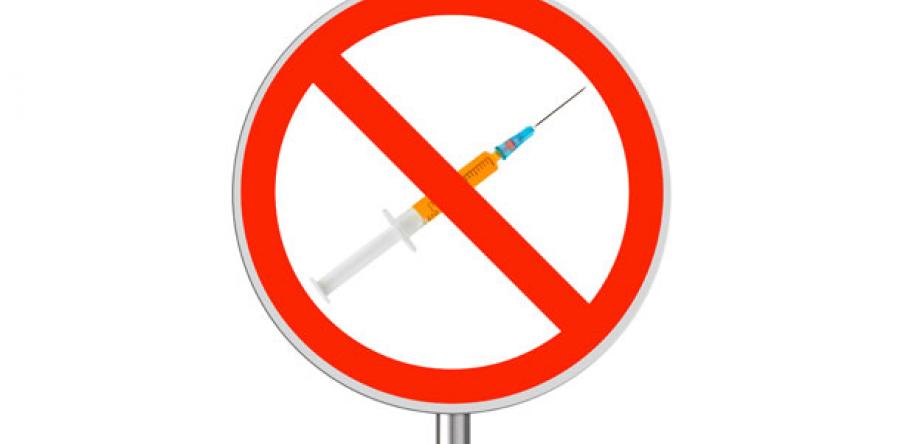 A measles scare at a Steiner school with up to 200 unimmunised children has sparked calls for governments to cut funding to schools that don't promote vaccination.
The WA Department of Health has issued a measles alert to doctors and parents after a student at the alternative Perth Waldorf School was diagnosed with the disease a week ago.
The high-school-aged student, who contracted measles while holidaying in Europe, exposed a "substantial number" of unvaccinated children in Perth over at least five days before being diagnosed.
The school — whose administrator, Jean-Michel David, publicly campaigned against 'no jab no play' laws — has a metropolitan-wide catchment, and additional cases were likely to occur in Perth over the coming weeks, the state's health department warns.
The Australian reported on Tuesday that about 200 of the school's 425 students have not been vaccinated for MMR.
Related News: Maori GP interrupts screening of anti-vax film with passionate haka
Mr David was not available for interview but said in a statement that the department's advice had been followed to minimise the spread of the infection.
"Perth Waldorf School is continuing to work closely with the WA Health Department and the family and student involved in this one confirmed measles case," he said.
But as of Thursday, the school had not accepted an offer from the department to set up a free MMR vaccination clinic for students at the school.
Mr David, who ran as an independent candidate for the Victorian Upper House in 2014, wrote an open letter to the state's Parliament that year to oppose 'no jab no play' legislation requiring children to be vaccinated before being enrolled in kindergartens.
"It should be apparent that whatever their decision, parental determinations will, in a diverse democratic state, include those of minority views," he wrote.
"My concern has naught to do with the effectiveness or otherwise of vaccinations."
The outbreak prompted AMA WA president Dr Omar Khorshid to urge the federal government to tie school funding with the promotion of immunisation and other public-health outcomes.
"It is sad that here we are in 2017 and we are worried that 200 students have been exposed to measles, a disease that we really shouldn't be seeing in the Western world anymore," he told 6PR's Gareth Parker on Wednesday.
"The money that schools get from the government is not untied to outcomes, mostly educational outcomes, as they should be but also to health outcomes," he said.
There have been 13 reported cases of measles in WA so far this year compared with four last year and five in 2015.
Dr Khorshid's comments come as the Federal Government considers amendments to national 'no jab no play' laws, which would allow doctors other than GPs to grant medical exemptions allowing unvaccinated children to be enrolled in kindergarten.
Login to see the rest of this article