Medical Must-See: All that glitters... is not herpes
A case of mistaken identity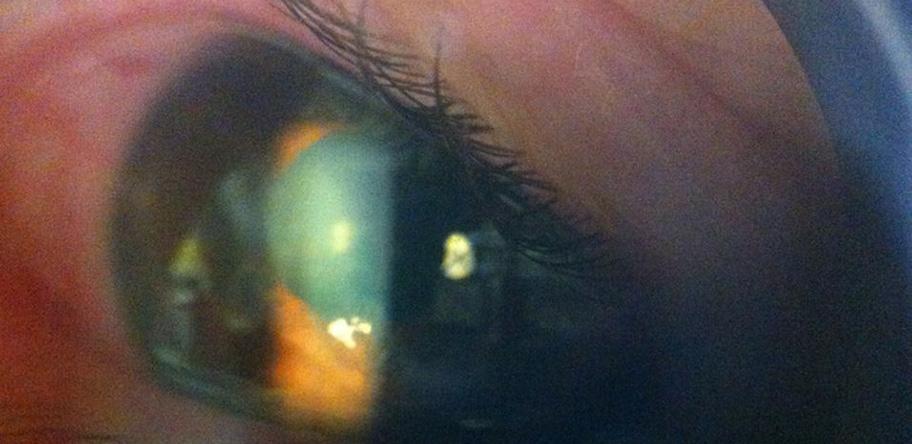 Glitter, like herpes, tends to linger. But in this particular case, the sparkly stuff almost led to a mistaken diagnosis and unnecessary antivirals.
The mix-up, published in BMJ Case Reports, occurred when a 49-year-old woman presented to an eye casualty department in the UK with a painful, red right eye, swollen eyelid and reduced vision.
On slit-lamp examination, the senior house officer noticed a dendritic-like lesion in the cornea just below the visual axis.
This led to an initial suspicion of herpes simplex infection until the ophthalmic registrar took a closer look.
They noted that, while it definitely resembled a dendritic lesion macroscopically, high magnification showed an especially shiny surface.
When questioned, the patient then recalled coming into contact with a glittery Christmas card.
The clump of glitter was successfully removed from the woman's cornea, and she was discharged on topical antibiotics.
"The lesion may have been easily misdiagnosed as a herpetic simplex infection by non-specialists, for which treatment would have been topical antiviral ointment instead of removal and antibiotics," the case report authors wrote.
"It is therefore important to always remember to inquire specifically about possible trauma (however unlikely) in any lesions of the eye."

The authors added that this patient was fortunate to have presented to the ophthalmic casualty, noting that non-specialists could have easily missed the unusual diagnosis.
---
More information:
Access the full case here.
Login to see the rest of this article