Medical Must-See: Can't stand the heat? A chilli-eating challenge gone wrong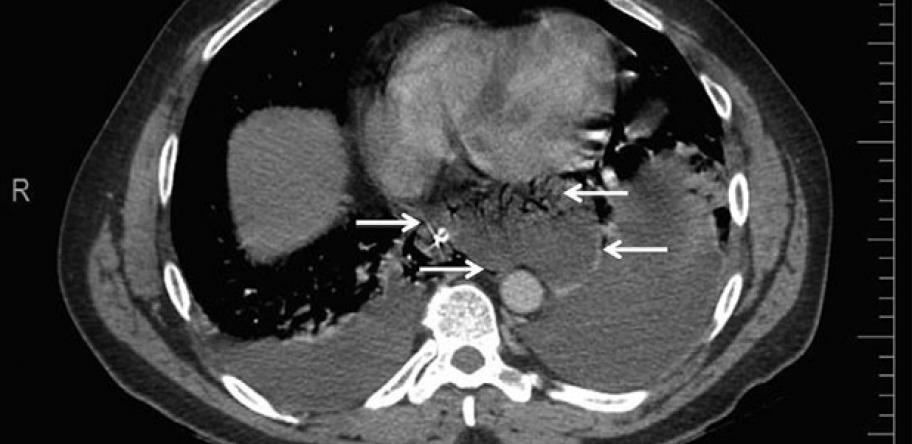 Many of us have had our mouths accosted by food so spicy it feels as though you could burst, but few have actually had it happen.
For this 47-year-old man, however, a chilli-eating challenge ended in the ED when ingestion of ghost pepper puree, one of the hottest chillies in the world, perforated his oesophagus.
The contestant presented to a hospital in California with severe chest and epigastric abdominal pain following violent retching and vomiting.
A chest X-ray and CT scan revealed pneumomediastinum with air around the distal oesophagus, suggestive of a spontaneous oesophageal rupture, and left-sided pneumothorax.
Related News:
Doctors carried out an emergency full left thoracotomy, where they discovered a 2.5cm tear in the distal oesophagus, as well as mediastinal fluid collection, including food debris.
The patient was diagnosed with Boerhaave syndrome, a rare result of barotrauma that tears through all three layers of the oesophagus and carries a high mortality rate.
"This patient's presentation was complicated by the fact that … [his] symptoms followed a very irritating ingestion of one of the hottest peppers in the world, and thus … [they] may have been easily confused with discomfort from the pepper ingestion," the case report authors wrote in the Journal of Emergency Medicine.
The man was discharged with a gastric tube in place after 23 days in hospital — and probably thought twice before entering any more eating contests.
More information:
Login to see the rest of this article