Medical Must-See: Tattoo leaks into lymph nodes
This ink was more than skin deep.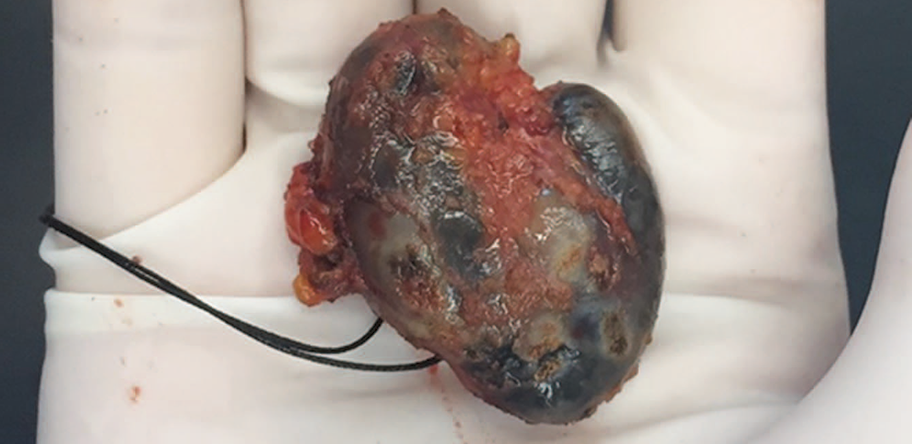 A case in which a woman's body art seeped into her lymph nodes and was mistaken for cancer has highlighted the dangers of tattoo ink, even decades later.
The 30-year-old patient presented to the Royal Prince Alfred Hospital in Sydney after feeling lumps in both underarms for two weeks.
On examination, doctors noted numerous rubbery, non-tethered nodes up to 1.5cm in diameter.
A PET-CT revealed multiple enlarged lymph nodes, which were thought to be consistent with lymphoma.
However, when they removed one of the lumps from her left arm, it turned out to be engorged with black pigment and showed no signs of malignancy.
"We concluded that the diagnosis was granulomatous lymphadenitis, which was probably a hypersensitivity reaction to tattoo pigment," the Australian doctors reported in the Annals of Internal Medicine.
The patient had a large black-ink tattoo covering her back, which had been completed 15 years earlier, as well as another more recent tattoo on her left shoulder.
She recalled that these often became itchy and raised for a few days each month.
After 10 months of monitoring, the previously palpable lymph nodes were no longer evident.
The case report authors explained that this presentation was unique because she had no skin reaction or other symptoms, only granulomatous change within the lymph nodes.
"We believe that this case highlights the importance of a careful tattoo history and physical examination," they concluded.
---
More information:
---
Related Medical Must-sees:
Login to see the rest of this article