Minister stands aside while travel expenses investigated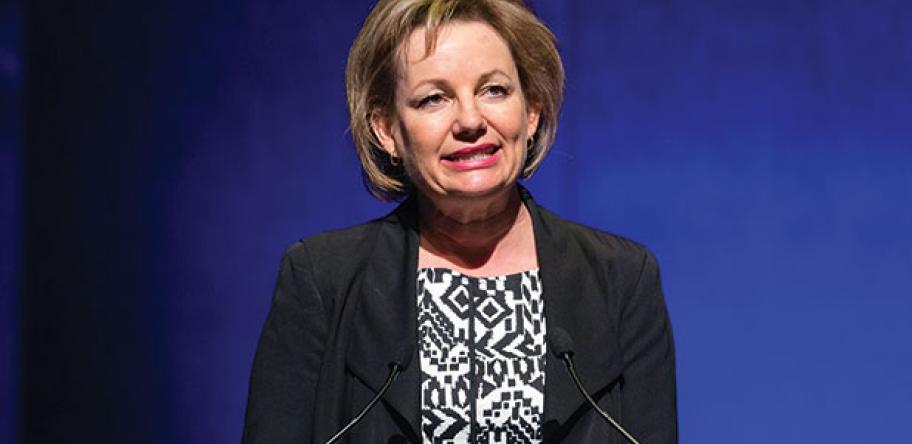 Sussan Ley will stand aside as Minister of Health and Ageing, pending an investigation over whether her frequent taxpayer-funded trips to the Gold Coast were within parliamentary rules.
Ms Ley's political future is on the line since facing a series of accusations over her flight expenses, which have topped $500,000 since 2013.
It has been claimed that she spent more than $12,000 chartering a Royal Australian Air Force plane from Canberra to the Gold Coast last year to attend a function with the Pharmacy Guild of Australia.
And it has also emerged that Ms Ley has billed taxpayers for at least a dozen trips to the Gold Coast in the last three years.
Related News:
During one trip in May 2015, she bought an $800,000 apartment at Surfers Paradise even though the official reason for the trip was to make a funding announcement in Brisbane.
Ms Ley told the ABC that she used taxpayer money to travel to the Gold Coast for meetings with "local health stakeholders", not to buy the apartment.
She later said the purchase was "not planned nor anticipated" even though she had secured the money for it in advance.
"I had an idea of what I wanted and the apartment fit the bill."
She says that she did not realise until later that the seller was Liberal donor Martin Corkery.
Ms Ley announced on the weekend that she would repay the money for the 2015 Gold Coast trip, plus several other trips to the Gold Coast when she says she should have stayed in Brisbane instead.
She also announced that the Department of Finance would review all of her travel to the Gold Coast.
This morning, News Corp newspapers revealed that Ms Ley had billed taxpayers for two New Year's Eve trips in 2013 and 2014.
It lead to questions over what type of official business would require flights to the Glitter Strip in time for New Year's celebrations.
Soon after, Prime Minister Malcolm Turnbull released a statement saying he had asked Ms Ley to stand down, and that the Department of the Prime Minister and Cabinet would also investigate her travel claims.
Ms Ley said she would return to the ministry after the investigations were over.
"I am confident of the outcome of these two independent investigations," she said at a press conference in her hometown of Albury.
"I have nothing to hide. I have not broken the rules."
She defended the two New Year's Eve trips as necessary to meet a prominent Queensland businesswoman.
Following the announcement, Opposition health spokesperson Catherine King tweeted: "Weak response from a weak Prime Minister. Didn't realise his ministerial standards were negotiable. Taxpayers deserve better."
Ms Ley will not receive a minister's salary while she is sidelined.
Arthur Sinodinos, currently Cabinet Secretary, will be acting minister.
Login to see the rest of this article