In moving to Canberra, College wants to have its cake and eat it too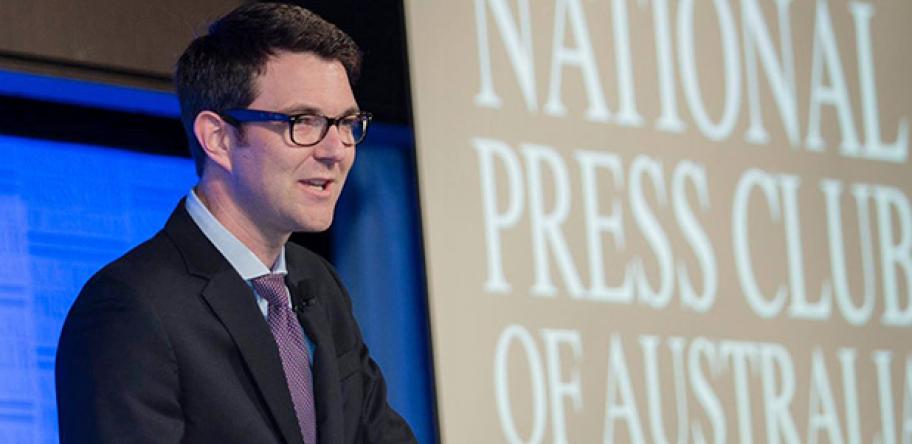 The RACGP denies it has turned into a lobby group, saying its new Canberra office is intended to increase the "health literacy" of politicians.
The office, a short walk from Parliament House, will be home to two RACGP staffers and is seen as an attempt by the college to challenge the AMA as the main political voice of the speciality.
But college president Dr Bastian Seidel (pictured) says the college's role is "not that of a lobby group".
Instead, he said in a speech at the National Press Club on Monday, the office is part of the college's mission "to raise the level of health literacy … amongst political decision-makers and the press".
"A coherent and comprehensive health policy is a bit like making a cake," he said. "One needs quality, evidence-based ingredients.
"Of course one needs to add some political flavours, that's almost inevitable.
"But if it is all about flavours and not about substance, everybody gets sick."
Related News:
In recent weeks, both the RACGP and the AMA have been in discussions with the Minister for Health, Greg Hunt, about ending the Medicare freeze.
No details have been confirmed, but there is speculation the policy will be ditched in the May budget.
In his speech, Dr Seidel stressed that general practice remains starved of investment.
"If you do the sums. The total funding for comprehensive GP care, no matter over how many visits, is a measly $30.40 per person, per month. That's how much the Federal Government spends on GP care.
"It's less than a subscription to Foxtel, or to the Australian."
He added: "A minute of theatre time at the Fiona Stanley Hospital in Perth is budgeted at $160. So, the cost of two minutes of theatre time is more than the Federal Government spends on Medicare for a patient seeking GP care. Not per minute – per year."
He called on the government to set up an independent Medicare Authority, which would be tasked with "pricing of individual MBS items based on the value to patients and clinicians".
Referring to the college's future lobbying tactics, he said: "When we point out a problem, we will also offer a solution. This does not need to happen publicly. It's possible to be an activist for a cause without being an exhibitionist."
More Information:
Dr Seidel's full speech at the National Press Club (transcript)
Login to see the rest of this article