New three-month colonoscopy waits worry experts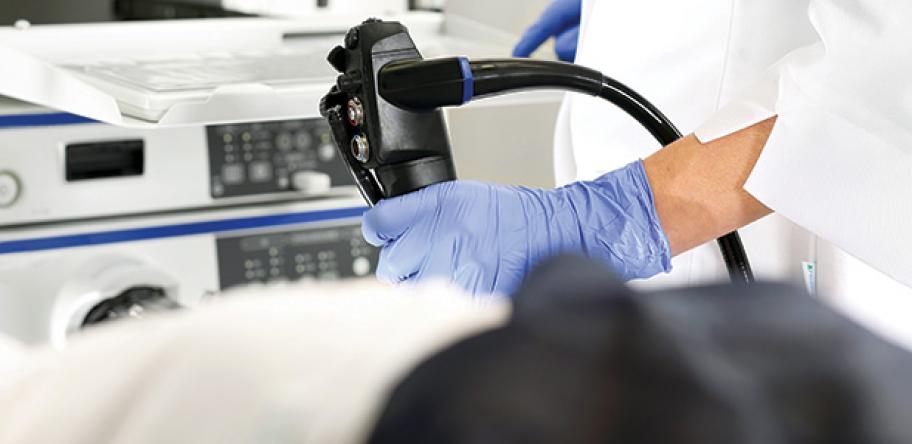 Proposed changes to NHMRC colorectal cancer guidelines that allow three-month waits for colonoscopies have been met with strong criticism from Bowel Cancer Australia.
The nearly 500-page draft guidelines, two years in the making, were posted to the Cancer Council Australia website last Thursday.
Bowel Cancer Australia's director, Associate Professor Graham Newstead, a colorectal surgeon, said he was particularly worried about the change in the recommended time to colonoscopy for patients with symptoms suggestive of bowel cancer or after positive FOBT.
The draft guidelines push colonoscopy timelines for these patients to 120 days, up from the present 30 days.
Related News:
"They base this new recommendation largely on consensus, with only grade C and D evidence, which may not be enough," said Dr Newstead, who heads up the colorectal unit at Sydney's Prince of Wales Private Hospital.
Two recent papers — one in Cancer Epidemiology, Biomarkers and Prevention and the other in Clinical Gastroenterology and Hepatology — went against this new recommendation, supporting colonoscopy within 30 days for patients with a positive FOBT to minimise their risk of mortality, he said.
According to figures from the Australian Institute of Health and Welfare, in 2014, only 17% of patients with a positive FOBT had their colonoscopy within the benchmark waiting time of 30 days, and more than one in four patients waited longer than a year.
Professor Newstead said another problem with the new guidelines was that they were skewed towards FOBT, rather than colonoscopy, in at-risk patients.
For category 3 patients — those with a high familial risk of cancer — the draft guidelines recommend FOBT every two years from the age of 35 and then five-yearly colonoscopy from 45.
This contrasts with current recommendations for colonoscopy every 1-2 years from the age of 25.
Dr Newstead said the new guidelines "diminish the introduction of colonoscopy into these very important at-risk groups".
"FOBT misses one in eight cancers. If that's all the government can afford for the general population, that's fine. But you must not include the high-risk groups.
"So if you've got a strong family history, you should not be doing FOBT, you should be having colonoscopies."
Dr Newstead said there was talk of a radical increase in the number of MBS items for colonoscopy, from two to 23.
"They say this is so they can control information on what happens to people who have different stages of disease, but to me, it smacks very strongly of trying to reduce the number of colonoscopies.
"And I'm totally comfortable with that if it's done for the right reasons, but if it's done at the cost of the patient, then we must be very careful."
Dr Newstead said the draft guidelines would be discussed at the next Bowel Cancer Australia board meeting and that the organisation would "certainly" be making a submission.
"Our biggest concern is that these are consensus-driven and not evidence-based guidelines," he said.
The draft guidelines are open to submissions until 8 April.
More information:
You can access and comment on the draft guidelines here.
Login to see the rest of this article