Panic disorder can mimic heart attack in ED presentations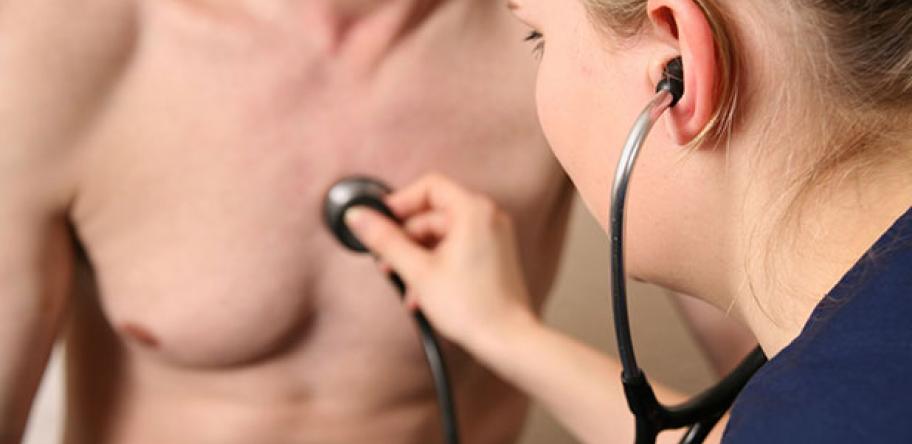 Panic attacks can be difficult to distinguish from heart attacks based on initial symptoms, but they are an infrequent cause of patients presenting to EDs, an Australian study shows.
Only one in 20 patients presenting to a Queensland ED with chest pain were diagnosed with panic disorder, according to a study carried out on 338 adults at the Royal Brisbane and Women's Hospital.
The prevalence of panic disorder was "very low", said the authors of the study, noting that previous research had found a prevalence of 20-30% in people with chest pain attending EDs.
But there is no easy way to use symptoms to distinguish between someone presenting with an acute coronary syndrome (ACS) or panic disorder, their study showed.
Related News:
The 19 patients diagnosed with panic disorder had similar rates of symptoms, such as sharp chest pain, shortness of breath, palpitations, and feelings of nausea and fatigue, compared with other patients.
"Panic disorder patients were slightly more likely to report heavy pain, but this difference was not enough to clinically exclude a cardiovascular cause for pain or to rule-in panic disorder," the authors wrote in Heart, Lung and Circulation.
"Our study suggests that, in emergency patients presenting acutely with possible cardiac chest pain, symptoms cannot be used to safely differentiate patients with and without a panic disorder.
"Excluding the life-threatening condition of ACS must occur before non-life-threatening conditions such as anxiety disorders can be assessed and treated."
The low prevalence of panic disorder might reflect better identification and management of the condition by GPs, leading to lower ED presentations, the authors added.
Nevertheless, it was important for the patient that panic disorder was correctly diagnosed in the ED.
"Patients with undiagnosed and untreated panic disorder are more likely to experience ongoing and recurrent chest pain, have high rates of representation to [ED], have poor self-reported health and have greater suicidal ideation."
More information:
Heart, Lung and Circulation, 2017; online.
Australian Doctor Education is running clinical seminars on The Breathless Patient in Sydney, Melbourne and Brisbane in March 2017. If you would like to register for these seminars and hear from cardiology & respiratory experts on diagnosing causes of dyspnoea and subsequent management, click below.
Login to see the rest of this article