Peanut allergy cured in long-term Australian trial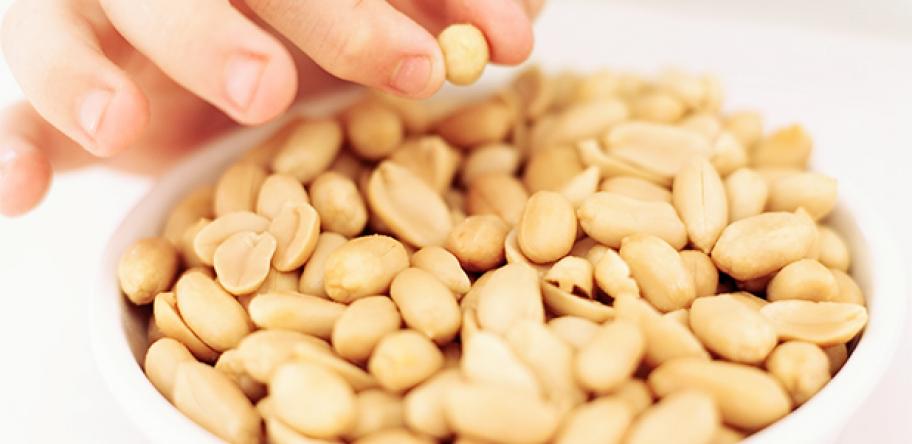 An immunotherapy treatment for peanut allergy in children produces desensitisation that persists for four years, Victorian researchers have shown.
If confirmed in larger studies, the findings from the pilot trial would allow allergic children to consume peanuts as part of their regular diet, according to allergists at the Murdoch Childrens Research Institute in Melbourne.
In a long-term follow-up of 48 children who undertook an 18-month course of immunotherapy and probiotics for peanut allergy, they found that two-thirds of the children in the active treatment group showed no adverse reactions to peanut ingestion four years after completing the initial intervention.
In the initial study, led by Professor Mimi Tang, 82% of children became unresponsive to peanuts when tested a few weeks after completing the course of immunotherapy compared with 3.6% receiving placebo.
Related News:
When followed up after a further four years, 16 of the 24 children in the immunotherapy group were still able to tolerate peanuts without problems compared with one of the 24 in the placebo group.
"Allergic reactions from intentional peanut ingestion were uncommon, and all reactions were mild, suggesting that those who achieved [immunotherapy]-induced sustained unresponsiveness can safely continue peanut ingestion," the researchers said.
The immunotherapy intervention involved the gradual introduction of peanut allergen in the form of flour, accompanied by a probiotic containing Lactobacillus rhamnosus.
The treatment was not continued after the initial intervention, but most of the children in the treatment group continued to consume peanut regularly.
The researchers noted that the intervention did not affect skin-prick tests for other food allergens, which suggested that the probiotic alone was probably not responsible for the beneficial effects on allergic response.
"Ours is the first study to show prolonged eight-week sustained unresponsiveness several years after treatment has ceased and suggests the possibility that tolerance is a realistic target for food allergy treatments," they concluded.
The researchers are now embarking on an expanded trial, where 200 children with food allergy will be treated with an improved immunotherapy formulation, according to Prota Therapeutics, the commercial spin-off from the Murdoch Childrens Research Institute.
More information:
Login to see the rest of this article