Pharmacies continue to support Strokecheck despite criticism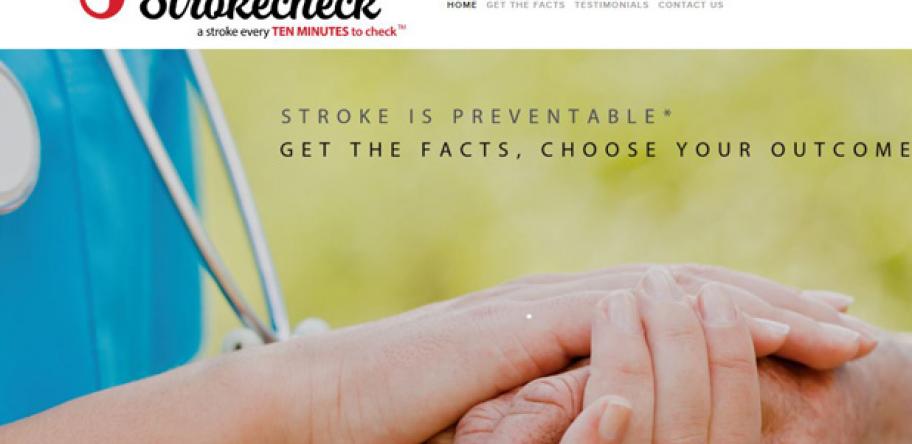 Some Amcal pharmacies are continuing to promote ultrasounds of the major arteries via a controversial stroke-awareness charity despite the company formally suspending the program earlier this year.
The pharmacy chain is still reeling from its ill-fated foray into pathology screening tests last month, which suffered a setback when pathology provider Sonic withdrew its services amid condemnation from GPs.
Meanwhile, some individual Amcal pharmacies are continuing to support Strokecheck, an organisation which offers free consults with GPs to discuss stroke risk factors.
The doctors are able to refer patients for on-site ultrasounds of the carotid artery, aorta and legs.
Related News:
In March, vascular surgeon Dr Bernie Bourke, president of the Australian and New Zealand Society for Vascular Surgery, attacked the program, saying the value of ultrasound screening was unproven and patients had been unnecessarily scared by Strokecheck ultrasound results.
Australia's Chief Medical Officer released a statement on Strokecheck saying mass ultrasound screening for stroke risk could do "more harm than good".
"Ultrasound of carotid and other arteries does have a role in patients who have symptoms related to cerebrovascular disease but has no role in population screening," said Professor Brendan Murphy.
Questions were also raised over how Strokecheck funds its services.
In light of the criticisms, Amcal suspended the program and announced a review.
"Amcal told Australian Doctor it was emphasising to pharmacists that the program was suspended subject to an in-progress review."
But it said individual pharmacies could choose to keep doing business with Strokecheck.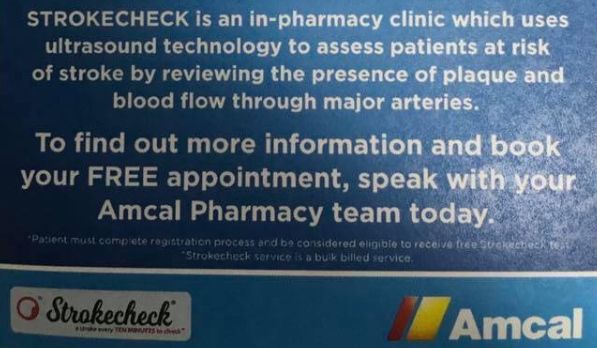 Source: Facebook
One example is Amcal's Moorebank pharmacy in Sydney which is still advertising Strokecheck as "an in-pharmacy clinic which uses ultrasound technology".
Under the arrangement, Strokecheck pays pharmacies an undisclosed sum to rent space so it can offer its services.
Strokecheck has claimed that it merely provides a free GP consultation and that referrals for ultrasounds are not part of its core service.
Login to see the rest of this article