Push for greater uptake of scalp cooling during chemo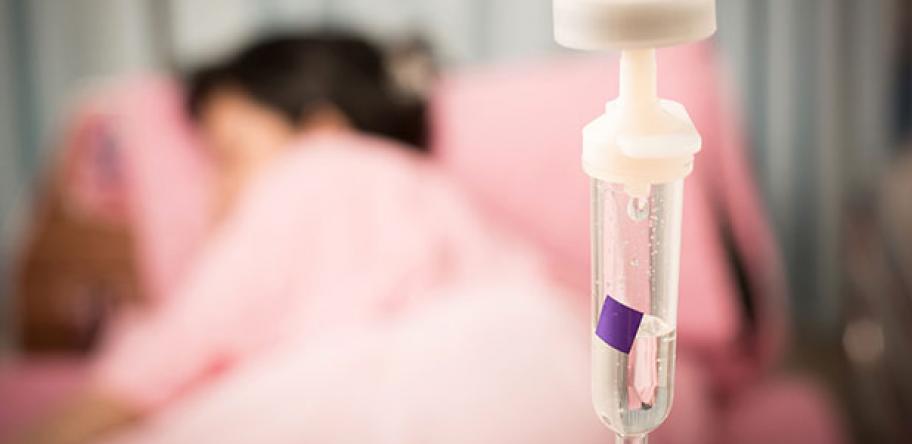 Scalp cooling prevents chemotherapy-induced hair loss and should be used more widely to encourage women with cancer to undergo treatment, medical oncologists say.
Two new studies, published in the Journal of the American Medical Association, show that at least half of women with breast cancer who underwent scalp cooling following chemotherapy had less than 50% hair loss.
The studies, involving 288 women, used scalp cooling on the basis that it prevented alopecia through reduction of blood flow to the hair follicles.
Patients were required to wear a tight-fitting cap connected to a cooling machine during chemotherapy and for at least 90 minutes after treatment.
Adverse events included headache, skin pain, nausea and chills.
Related News:
"In practical terms, the 50% success rate in the intervention group resulted in a wig or head wrap in only 63% of patients as opposed to 100% of patients requiring wigs or head wraps in the usual care group," a commentary noted.
The author, Dr Dawn Hershman, an oncologist at Herbert Irving Comprehensive Centre Cancer Centre in New York, said temporary hair loss was still perceived as a cosmetic issue, but about half of patients considered it the most traumatic aspect of chemotherapy.
Around 8% said they would decline chemotherapy because of this concern.
By reducing or eliminating treatment-associated alopecia, scalp cooling would help "ease the distress associated with chemotherapy and may, as a result, improve outcomes for patients with breast cancer," she concluded.
Dr Fran Boyle, a medical oncologist at the Mater Hospital in Sydney, said she hoped the results would drive greater uptake of scalp cooling in Australia.
Her hospital offers scalp cooling to breast cancer patients and she estimated that about half of her patients took up the offer. Most were happy with the additional treatment, she said.
"Patients are often a little bit reluctant to raise their concern about hair loss because they feel it's a matter of vanity and they feel foolish for saying that, [but] we know it really matters to some people," she told Australian Doctor.
Dr Boyle said many regional and metropolitan hospitals across Australia had scalp cooling devices and more needed to be done to publicise their availability.
"If the GP is talking to the patient who is worried about hair loss, it's important to not play it down. There are choices available."
Unlike US hospitals, which can charge $1500-$3000 per patient for scalp cooling, Australian patients did not incur any out-of-pocket expenses because hospitals covered the cost, Dr Boyle said.
And while the results of the study focused on early breast cancer, they could be applicable to other cancer types or late-stage cancers, she said.
"People say to me they don't want to die bald. In late-stage disease, people still want to choose regimens that cause less impact on their hair because it is about quality of life."
More information:
Login to see the rest of this article