Quackery targeted in private health insurance overhaul
Homeopathy, iridology, kinesiology, and naturopathy have all been targeted.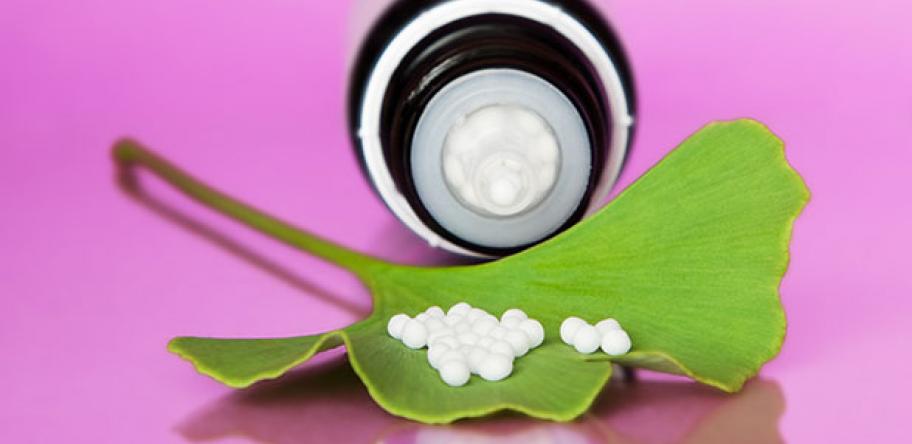 Taxpayers will no longer fund Rolfing, Buteyko and other health quackery spruiked by private health insurers, as part of the Federal Government's overhaul of the industry announced today.
Major health insurers from Bupa to Medibank all offer so-called natural therapies to their members.
Among the therapeutic exotica is aromatherapy, Bowen therapy, Buteyko, Feldenkrais, herbalism, homeopathy, iridology, kinesiology, naturopathy, Pilates, reflexology, Rolfing, Shiatsu, tai chi and yoga (see below for the Australian Doctor guide).
But from 2019, the government's rebates will no longer be paid for any of these services, with the exception of massage therapy.
Bupa currently offers members access to homeopathy treatment under its extras package.
However, in an apparent attempt at quality control the company does request homeopaths show they are appropriately trained, demanding they have as a minimum an Advanced Diploma of Homeopathy.
The government's belated crackdown follows a review by the Chief Medical Officer two years ago, which found there was no clear evidence of the efficacy of the therapies.
Under the reform package, insurance policies will be re-categorised as gold, silver, bronze or basic packages while waiting periods on mental health cover will be scrapped.
With thousands of people each year ditching cover because of spiralling premium costs, the government will offer those under 30 a 2% premium discount every year up to a maximum of 10%, which they will keep until they are 40.
"It's the biggest private health insurance reform in 15 years," said Minister for Health Greg Hunt.
Labor's health spokeswoman Catherine King said young people will save about 70 cents a week while older Australians won't see a dollar returned to their back pocket.
"It's clear from this package that the Turnbull Government only cares about getting as many people as possible to sign up for private health insurance. It doesn't care about what happens when they try to use it," she said in a statement.
---
Don't know your rolfing from your Feldenkrais? Here is the Australian Doctor guide to alternative therapies:
Rolfing
This is apparently a system of hands-on manipulation and something called "movement education". It claims to organise the body in gravity — although sceptics may have assumed that physics was probably doing that anyway.
It is used in an attempt to manage musculoskeletal and non-musculoskeletal health problems.
Feldenkrais
According to its practitioners, Feldenkrais aims to improve posture, breathing and movement, by combining gentle touch with training.
Through a series of lessons, individuals are taught to focus on their breathing and movement, with the aim of bringing mindfulness to these everyday activities and thus adopting new habits.
It is claimed through these practices, individuals experience an improvement in their overall sense of well-being.
Bowen therapy
Australia has made its own contribution to the alternative healing arts. Bowen therapy is often used in an attempt to alleviate symptoms of a range of acute and chronic conditions, including injuries, musculoskeletal conditions, stroke, carpal tunnel syndrome, stress disorders and asthma.
It was developed in Australia in the 1950s,
Bowen therapy is described as a soft-tissue remedial therapy or "a form of bodywork" that primarily focuses on the myofascia.
Iridology
For those who have gone through years of intensive medical training to make your diagnoses, you may have been wasting your time. Iridology offers a fast track method simply through the examination of the iris.
The iris, for those trained in the art of iridology, provides information about a person's systemic health.
Irregularities in the iris are thought by practitioners to reflect abnormalities of specific organs and/or functions of the body.
Buteyko
No not a martial art or a judo move. It is a breathing technique using the nose and is designed as a physical therapy in the management of respiratory conditions.
The therapy involves instructing patients in controlled shallow breathing through the nose only, with breath-holding at the end of the exhalation.
Kinesiology
The study of body movement that identifies "factors" that block the body's natural healing process. These apparent dysfunctions are rectified by attention to reflex and acupressure points and use of specific body movements.
Originating in the 1970s, it combines western techniques and eastern wisdom to promote physical, emotional, mental and spiritual health.
Kinesiology (allegedly) identifies the elements which inhibit the body's natural internal energies and accessing the life enhancing potential within the individual.
---
More information
Login to see the rest of this article