RACGP calls for future IMG visas to be drastically reduced
Australia's GP shortage is over, the college says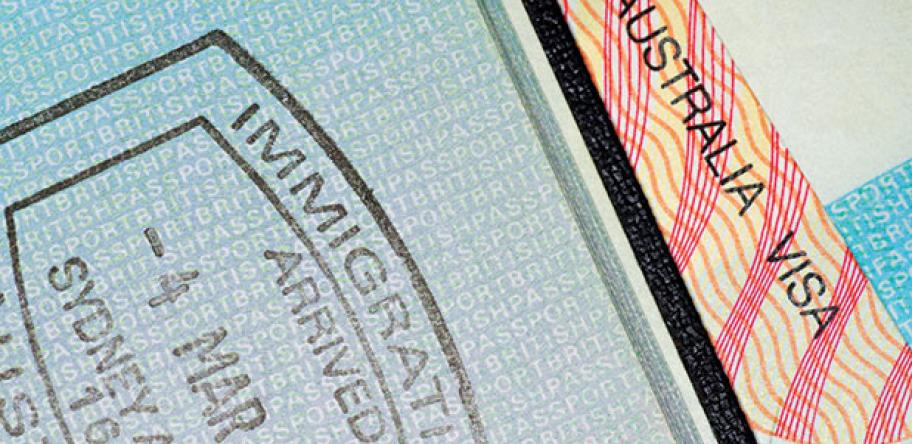 This story was updated on Dec 7 to stress the college wants changes to the number of visas granted to IMGs in the medium to long term.
Australia's GP shortage is over and the government should severely cut the number of IMG working visas it grants over the coming years, the RACGP says.
The college has told a Federal Government review there is no longer any reason to keep general practice on the list of skilled migration occupations because of a surge in the supply of locally trained medical graduates.
In a strongly worded submission, the RACGP says the evidence is clear that the arrival of IMGs has failed to ensure doctors remain in areas of need because many move to the cities as soon as they can.
The RACGP also warns of potential disruptions to the "continuity and stability" of the medical workforce if IMGs continue to enter the country in large numbers:
"If the current system of using OTDs and IMGs to meet demand for general practice services continues with no strategy for addressing vocational training shortages, there will be a pool of highly qualified yet unemployed Australian-trained medical graduates."
From March next year, IMG doctors will no longer be able to work under 457 temporary working visas and will instead need to apply for new "temporary skill shortage" (TSS) work permits.
As part of the transition, The RACGP wants general practice to be dropped from the renamed 'Medium and Long-term Strategic Skills List' (MLTSSL) of eligible occupations.
"Immigration may remain the most flexible means of meeting short-term supply gaps and distributional issues relating to the medical workforce, however, as an undersupply of GPs in the medium to long term is unlikely, the RACGP strongly advocates for the immediate removal of general medical practitioners from the MLTSSL."
The college's calls echo those from the AMA and the federal Department of Health, which predicts Australia will face an oversupply of doctors by 2025.
Rural health advocates have fiercely resisted any change, fearing that reducing IMG doctor numbers will make it even harder to recruit in the bush.
The college believes those issues can now be solved with extra training and government subsidies.
"Medical workforce issues in Australia are no longer a matter of supply, rather a matter of maldistribution," it says.
---
---
"Reliance on OTDs in Australia has occurred as a response to unmet patient need in regional, rural and remote areas. However, evidence demonstrates that this is not an effective method for ensuring that doctors remain in areas of need."
And because IMG doctors can work anywhere in Australia once they have fulfilled their obligations under the 10-year moratorium, many end up working in the major cities anyway, the college adds.
"Since 2000-01, there has been a 150% growth in overseas trained GPs practising in major cities, compared to only 20% growth of Australian trained GPs.
"Overseas trained GPs now account for 49% of total FSE GPs practising in major cities, compared to just 24% in 2000-01."
---
More:
Login to see the rest of this article