Taskforce says GPs should lose access to knee MRIs for over-50s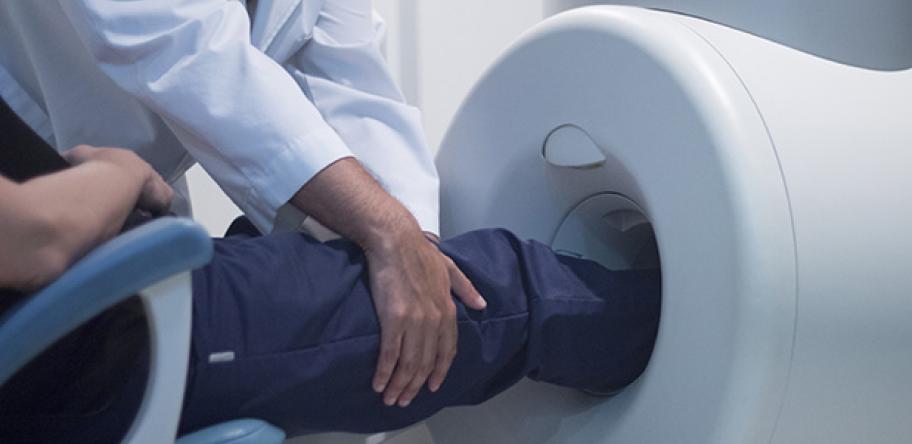 GPs will be lose MBS ordering privileges for knee MRIs for patients aged 50 or older under proposals from the MBS Review Taskforce.
In its first major recommendations, the taskforce's Diagnostic Imaging Clinical Committee says there has been a blowout in knee MRI costs for older patients.
It says an age cut-off is needed for the MBS item because many MRI scans are being ordered for older patients in whom osteoarthritis may co-exist with meniscal tears, and for whom MRIs have dubious clinical value.
Its expert committee suggested a partial ban option, where GPs would only be allowed to refer patients older than 50 for knee MRI if they were considering surgery, in consultation with a non-radiologist specialist.
However, the taskforce went with the second option of removing the ability of GPs to request MRIs for patients over 50 from the MBS schedule, but retaining specialist requests for any age group.
Related News:
"Including an age cut off in the item descriptor will require GPs to follow a structured process to determine whether osteoarthritis is present for patients aged over 50," it says.
It also recommends a limit of three GP referrals a year for any one patient.
Dr Serguei Kisselev, a Tasmanian GP and president of the Australian Association of Musculoskeletal Medicine, says he understands the concerns around inappropriate GP ordering of MRI but believes a complete ban is not the right approach.
He says GPs need all the options possible to ensure they can address individual clinical scenarios, including older patients who genuinely require a knee MRI for meniscal tears.
GPs need better support and education around the use of MRI rather than arbitrary restrictions, he tells Australian Doctor.
"I'm against all restrictions but I'm also against unnecessary use of MRI. GPs tend to refer for MRI for this arthritic stuff and in most cases there is not a benefit. MRI is a very specific test and not useful for screening."
He says that a 'just have a look' approach does not benefit patients and adds to healthcare costs.
In its rationale for restricting MBS access to MRIs, the taskforce noted that GPs gained access to MBS-funded MRI imaging for knee MRIs for children in 2012 and this was extended to adults in 2013.
Since then, referrals from non-GP specialists have fallen but the total MBS cost of knee MRIs has risen from $16 million in 2011/12 to $38 million in 2013/14.
Medicare data show that GPs ordered more than 150,000 MBS-funded knee MRIs for patients older than 16 in the last financial year.
The taskforce has recommended more education and audits around the ordering of knee MRIs.
It also advises dropping the initial requirement for a plain X-ray before MRI for children under 16, on the grounds that this will reduce unnecessary exposure to radiation.
GPs can provide feedback on the initial recommendations via the MBS review website until 21 July, ahead of the committee's final recommendations.
More Information:
Login to see the rest of this article