The taxation tactic that could soon get doctors in trouble
Splitting your income could invite the ATO's attention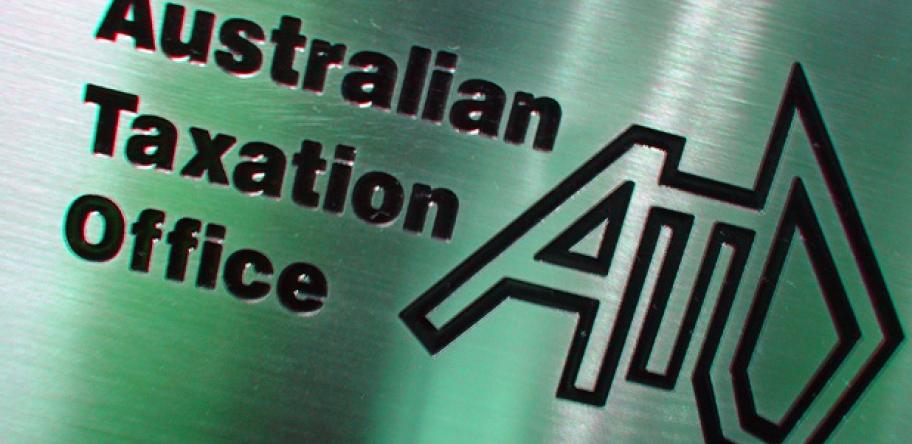 Those who split their income with their spouses can expect questions, writes Zilla Efrat.
---
Doctors who split their personal income with their spouse could soon find themselves in trouble with the tax office.
Towards the end of last year, the ATO suspended its guidelines for allocating profits within professional services firms such as medical practices because these are being "misinterpreted".
"We have observed a variety of arrangements exhibiting high-risk factors not specifically addressed within the guidelines, including the use of related-party financing and SMSFs," it says.
The main problem for doctors appears to be bad advice and a misunderstanding of what income can be split.
"There are some people out there who have told doctors and dentists that they can income split as much they want," says Mitchell Walmsley, a director of Affluence Chartered Accountants.
He says some corporates are also telling GP contractors they can use family trusts to income split, "which they can't do".
---
Income splitting is when one person attributes part of their taxable income to a spouse who earns less than they do in order to pay less tax overall. The ATO is concerned that doctors and other professionals are abusing this process.
---
Similarly, Terry McMaster of McMasters' Accountants, Solicitors and Financial Planners, says doctors may have been advised by their accountants that a 2014 ATO statement allows personal services income to be split.
He says it does not and any doctor who has done this should get urgent independent advice because they can expect issues with the ATO.
It also appears some accountants may have gone "far over the line" and told doctors that some of their practice income can be split to an SMSF, where it would be concessionally taxed or even tax free. "It cannot be, and attempting to do so breaches numerous laws," McMaster adds.
Kym Nitschke, managing partner of accounting and financial advisory firm Nitschke Nancarrow, says income splitting is relatively common among doctors.
"The issue that the ATO is dealing with here is whether or not income generated by an individual professional practitioner (IPP) can be split with his or her spouse. The ATO is trying to establish, by updating its guidelines, that it can't be split.
He says the ATO treats individual income differently from practice income.
"Practice income is generated by a business structure and does not constitute income from personal services. In other words, income from personal services is income earned mainly as a result of personal efforts or skills, rather than being generated by assets or employees of the practice. Practice income can be split, but IPP income can't be."
Stephen Guthrie, a director and office principal at Prosperity Advisers Group, explains: "Only business-owning GPs, whose practice structures generate material income from non-owner practitioners, can split their income. This is a common industry practice and is perfectly in line with long-standing ATO rulings on the use of practice structures by medical professionals. Unfortunately, we still encounter GPs who are unaware of the fundamental difference between personal services income and business income."
Mr McMaster says business income can be split with other people via companies and trusts provided the doctor is taxed on a reasonable amount. He says the ATO considers an amount to be reasonable if:
The overall income was taxed at a rate of at least 30%;
The GP was taxed on an amount equal to the highest paid salaried doctor; or
The GP was taxed on an amount at least equal to 50% of the GP's billings.
According to Mr Nitschke, high-risk income splitting arrangements include the following:
Everrett Arrangments: a partner in a law firm assigned a portion of his stake in the underlying assets of the firm to his wife. Future income payments were consequently split to his wife.
Limited recourse borrowing arrangements inside SMSFs: this is where stakeholders in medical practices use funds inside their SMSF to fund the purchase of their share in the medical practice.
Ownership of an interest in a medical practice by a medical practitioner's family trust.
Mr McMaster adds that a low-risk arrangement would be where a medical practice accumulates its administration staff and associated costs into a service trust and then charges a "marked-up" service fee to the medical practice.
The ATO says medical professionals who have entered into arrangements before 14 December which comply with its guidelines and do not exhibit high-risk factors can rely on those guidelines.
"Arrangements entered into prior to 14 December exhibiting any of the high-risk factors may be subject to review."
An ATO spokesperson told Medical Observer that its guidelines will be reviewed in consultation with interested stakeholders and are expected to be finalised in June.
In the meantime, Mr McMaster believes it's wise for GPs contemplating a structure change since 14 December to ask the ATO for an advance opinion before doing so or at least before lodging their next income tax return.
"Provided the proposed change is in accordance with the law there should be no problem and the ATO opinion should be favourable. Otherwise, wait and see what the new rules say."
Mr Nitschke says: "Now that we know that the ATO is looking at these arrangements, it's important to be diligent and be proactive. If you think that you are income splitting, then it would be a good idea to review your situation with your accountant."
Doctors can expect the ATO to make it difficult for them to income split, he says. There will be more audits, which means tax audit insurance could be a good idea.
"The updates to the tax guidelines need to be taken very seriously," says Mr Nitschke. A second opinion could be useful. "If your accountant is unaware of the recent changes or even if they are blasé about them, then now might be a good time to change accountants."
---
This article originally appeared in Medical Observer. For up-to-the-minute analysis and explainers on developments affecting Australian doctors, sign up here.
Login to see the rest of this article