Is there any evidence for health checks?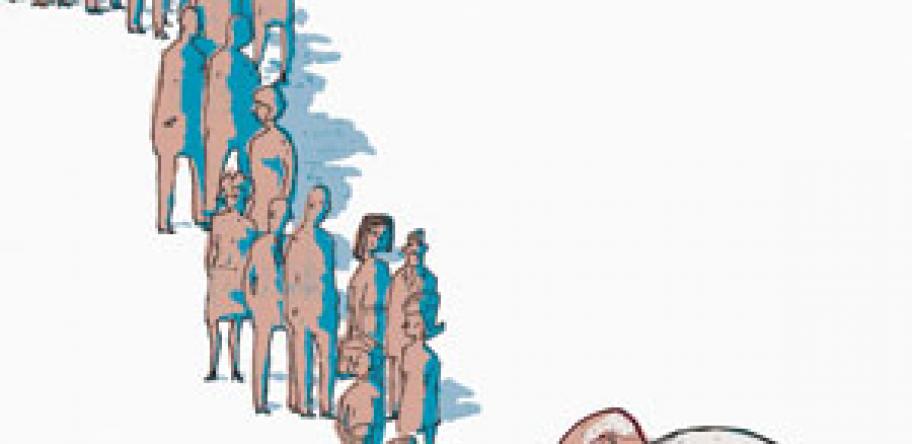 Australia spent over $170 million on GP health checks in 2013. But where's the proof it did any good?
Every month, 65,000 Australians get a health check from their GP, costing Medicare over $12 million.
From toddlers to octogenarians, refugees to the intellectually disabled, checkups have become part of the fabric of Australian general practice — all funded by the taxpayer.
The uptake of health assessments more than doubled over the past four years, a clear sign these consultations are popular with GPs and patients.
Last year, the annual bill reached an estimated $173 million.
With so much at stake, you might think there would be robust evidence underpinning GP health checks.
Related News:
Yet one critic describes them as an "evidence-free zone" — a multimillion dollar leap of faith which, at best, delivers small benefits, and at worst, harms the population on a mass scale through overdiagnosis and unnecessary treatment.
It's not only Australia that is grappling with this issue. In England, the decision of the NHS to introduce five-yearly checkups for all people aged between 40 and 74 has proved controversial, particularly in light of a 2012 Cochrane review that concluded general health checks don't save lives or reduce morbidity.
The architects of the English program say they don't have the "luxury of being able to wait for long-term trials before deciding what to do", and that they'll evaluate the scheme as they go along. They say the scheme could save 650 lives a year.
But are health checks good policy or just populist pandering?
An unabashed fan
Professor Nigel Stocks, the University of Adelaide's head of general practice, is an unabashed fan of health assessments.
He believes these longer consultations represent excellent value by allowing diseases to be identified and treated early, before patients end up in hospital, at even more expense to the health system.
"Primarily, they're for people who wouldn't otherwise attend general practice or would attend irregularly," he says.
"In these patients, there's an opportunity to use the health check item numbers to catch up on preventive activities, particularly in the 45-49-year-olds.
"You can motivate them to quit smoking, teach ways to reduce their risk of skin cancers, maybe you pick up on depression which has gone under the radar — there's a whole range of things that can actually be addressed."
Professor Stocks published a meta-analysis last month showing health checks are associated with significant reductions in blood pressure and cholesterol — provided they take place in general practice.
None of the individual studies were designed to show a reduction in mortality, and Professor Stocks says it is unrealistic to expect such an outcome. The trials required would be long, complex, enormously expensive and likely to have huge "contamination" of the control group.
In the meantime, he says it is reasonable to assume that tackling cardiovascular risk factors will benefit people's health.
He also points out that healthcare costs are escalating, not because of GP costs, but because of hospital costs.
"When you contrast [health checks] to where the real problem lies, it's really a small amount of expenditure."
Used very badly
But Dr Lesley Russell (PhD), a health policy analyst at the Australian National University, remains unconvinced that health assessments represent good value for taxpayers.
Without any ongoing analysis or detailed oversight, we simply have "no idea" how doctors are using health assessments and whether they're reaching the people they're supposed to, she says.
Dr Russell reels through a list of unknowns: fundamentally, what diagnoses are being made during health checks?
Are they being performed on new patients or people who were already seeing their GP? Are they used as part of chronic disease management programs or as one-off assessments?
Without any link between MBS and PBS data, it's not even clear how medical conditions diagnosed through health checks get treated, if at all.
"I'm more than willing to believe that there are GPs out there who use health checks very well. But I also think there are a lot of circumstances where they are used very badly," she says.
An evidence-free zone
The strongest argument for preventive health checks is among groups known to be at high risk, such as Aboriginal and Torres Strait Islander people, according to Dr Tim Senior, a NSW GP who works in Aboriginal health.
But even here health checks are "a completely evidence-free zone", driven principally by doctors' well-intentioned desire to "do something", he says.
"There is some evidence we might be causing more harm than good, and that's the best available evidence we have. So it makes me think we should be much more cautious than we are," he says.
Dr Senior believes doctors should be rewarded for performing specific, evidence-based preventive activities, such as those in the RACGP's Red Book, rather than for conducting one-off checks where anything can happen.
"It should be the preventive activities themselves that are incentivised, rather than the attendance," he says.
But no such change is on the political horizon, so this debate is likely to rage on. Too big to rein in; too complex to pick apart — health assessments will continue consuming the Medicare dollar, and opinions will remain divided.
Professor Stocks, having reviewed the literature, knows of no ongoing studies that could prove health checks actually save lives.
He does, however, hope to answer one of Dr Russell's questions, through a study he is conducting into whether health checks are taken up by hard-to-reach patients who wouldn't otherwise visit the GP, or by the 'worried well' — the regular attendees.
This new paper is a few weeks away from being submitted to a journal, then peer review and publication could take six months. In the meantime, taxpayers will likely have spent another $72 million on health assessments — for better or worse.
{^youtubevideo|(width)560|(height)340|(rel)False|(autoplay)False|(fs)True|(url)http://www.youtube.com/watch?v=-ssQJ383RQc|(loop)False^}
Login to see the rest of this article