Top-of-her-class GP suspended over messy home clinic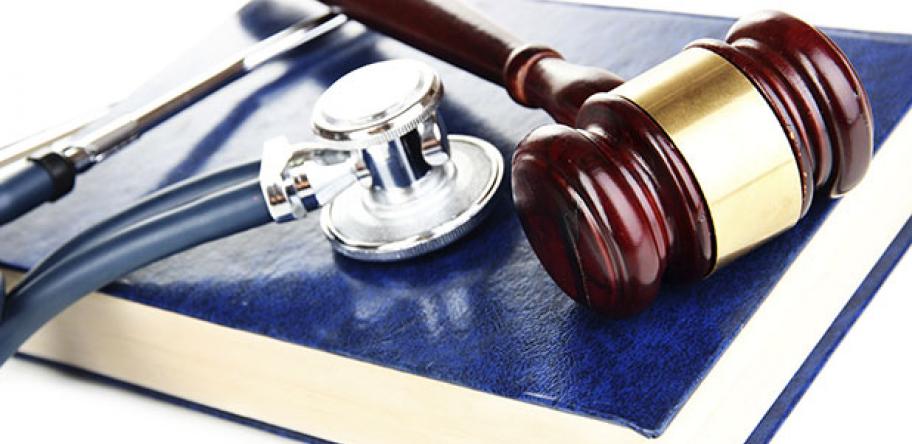 A GP with a diagnosed hoarding habit has been suspended after allowing dogs to wander into her practice and leaving uncapped needles on the table.
The IMG, who came top in her Medical Council exams, converted a bedroom into her consultation room at her home in 2015, to support her work at two clinics.
In November 2016, investigators from AHPRA found uncapped needles and patient notes left on the floor, and an "astonishing amount of pharmaceuticals".
They also noticed dogs wandering into the consultation room.
Related News: Hoarding disorder
The Victorian Civil and Administration Tribunal heard that the doctor was seeing 40-45 patients a month, carrying out Pap smears, removing IUDs and administering cosmetic injections.
One patient who received cosmetic injections in October 2016 ended up in hospital with an infection.
The patient returned to the practice with a companion who took photos and alerted AHPRA.
The photos showed "an extremely cluttered room containing a treatment table, chests of drawers, a double bed, a couch and built-in wardrobe", according to the tribunal.
"Every hard surface is covered with multiple items, many relevant to medical practice, but others not."
These included 21 boxes of tramadol, 15 different prescription books in the GP's name and 26 in the names of other doctors.
AHPRA immediately suspended her from practice in December 2016.
She appealed to the tribunal arguing that she should not be suspended from all practice, only her practice at home.
According to a psychiatrist's report, the GP used hoarding as a coping mechanism for grief and her personal health issues, including breast cancer.
The doctor told the tribunal that her parents had lived in the room before her father died, which is why she did not remove the personal items.
She said that she or her husband cleaned the room regularly, which the tribunal described as "implausible, given the room's state".
"In any event, a simple dusting down or cleansing of the surfaces would be insufficient to allay our concerns," the findings said.
In her defence, the doctor argued that the dogs were not usually able to enter the room and that she misplaced the uncapped needles because the investigators had scared her.
"We were sceptical," the tribunal said.
"Given the general state of the premises, we considered it unlikely that [she] would have a careful approach to needle disposal and that she had simply been unlucky on the day of the search."
Similarly, it rejected her argument that the patient notes were on the floor because she was sorting through and amending them that day.
It heard that the GP had no previous history with AHPRA and had passed first in her Medical Council exams, in a field of 400.
However, it upheld the total suspension, saying that her poor understanding of hygiene posed a serious risk wherever she practised.
"Given the multiple failings of [the GP] in her home practice, we hold grave concerns for the safety of all patients who come into contact with [her]."
"It goes without saying that stockpiling vast quantities of medications in an ad hoc manner without clear clinical justification is of grave concern," it added.
More Information:
Login to see the rest of this article