Treatment-resistant gonorrhoea cases hit all-time high
The STI's resistance to first-line antibiotics has nearly trebled in a year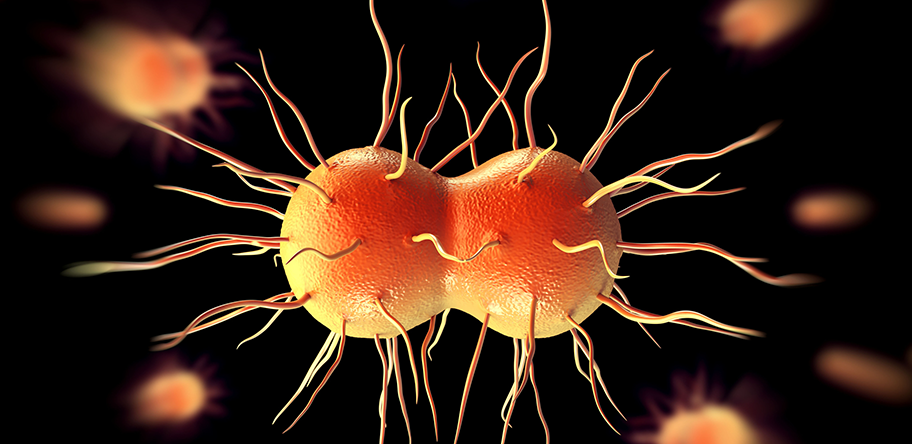 A spike in the number of antibiotic-resistant gonorrhoea cases in Australia has experts worried, with many strains no longer susceptible to the key therapy, azithromycin.
National figures of all critically resistant bacteria released on Tuesday show that azithromycin non-susceptible Neisseria gonorrhoeae now accounts for nearly half (46%) of all reports.
The six-month update from Critical Antimicrobial Resistances (CARAlert) reveals 742 cases of critically resistant bacteria were recorded from 1 April to 30 September 2017, a 75% increase on the 423 cases reported in the same period a year earlier.
The rise has been driven by an increase in N. gonorrhoea resistance, which accounted for 342 of the reports, compared with 121 in the same period in 2016.
"The frequency of azithromycin non-susceptible N. gonorrhoeae has increased over the last two years, initially in SA in 2016, then across all jurisdictions in 2017," the report states.
Professor John Turnidge, senior medical advisor for the Australian Commission on Safety and Quality in Health Care's AURA Surveillance System, says the figures are concerning because resistance to azithromycin reduces the protection provided by the mainstay antibiotic treatment for gonorrhoea, ceftriaxone.
"Our mainstay therapy is not one we want to lose because then we have to go back to our not-so-nice antibiotics and dust them all off and try to make them work again," he says.
Currently guidelines recommend ceftriaxone with concomitant azithromycin as first-line treatment.
Sexual health physician Dr Tim Read, from Melbourne Sexual Health Centre, says the dual therapy seems to be delaying the emergence of ceftriaxone resistance.
"But the emergence and increase of azithromycin resistance means we can't rely on ceftriaxone forever," he told Australian Doctor.
He said the single most important piece of advice to GPs was to remember that "ceftriaxone means culture".
"In other words, always send off a culture if treating with ceftriaxone so that you know what the resistance profile is.
"While we're waiting for new antibiotics … we need to get smarter about using the ones we've got," he said.
A growing number of published treatment failures for N. gonorrhoeae showed pharyngeal-site infections were increasingly becoming ceftriaxone-resistant, he added.
---
More Information:
Critical Antimicrobial Resistance Report ACSQHC 2018; online
Login to see the rest of this article