Was the BEACH too hot for Turnbull?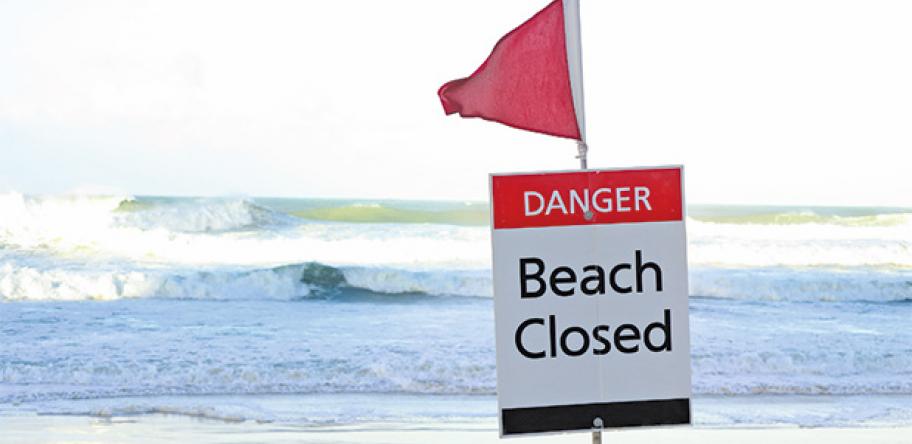 One of Australia's most important GP research outfits has been forced to close. Tessa Hoffman investigates.
The future of primary care research — the research which is meant to help guide care, interventions and rational health policy — looks bleak after what appears to be a systematic defunding of its organisations.
The best-known of the casualties has been the BEACH, or Bettering the Evaluation and Care of Health, program.
For the past 18 years, BEACH has tracked the clinical activities of some 1.7 million patient encounters in general practice, and is widely regarded as a treasure trove of information on what goes on behind the doctor's surgery door.
It has shown that six-minute medicine is little more than a myth and antibiotic prescribing in general practice is falling. It has also helped guide the country's vaccination policies.
The Federal Government claims it wants a "fresh approach". However, there is widespread belief that its withdrawal of funding — around $300,000 a year — is because BEACH had bit the sensitive hands that fed it once too often.
BEACH director Professor Helena Britt (pictured) and her team of academics have never shied away from challenging misinformed attacks against general practice.
When the Abbott Government was dreaming up its numerous, doomed, co-payment plans, it was BEACH that first put dollar figures to the financial shortfalls the policy's numerous incarnations would cause for GP clinics.
This year, it was offering the hard numbers and the hard truths again in the aftermath of the Turnbull Government's decision to extend the Medicare rebate freeze.
Related News:
"Perhaps we have been a bit too outspoken for government in the last few years," Professor Britt tells Australian Doctor.
"We have disproved GPs were doing 'six-minute medicine' or, in the words of Mr Abbott, 'sausage machine medicine'," she says.
"We have disproved their estimates of what a GP will need to charge to keep their income up to date due to the freeze. We have challenged the proposal [since withdrawn] of a 10-minute limit for item B claims.
"We could do this because we had the data on which to model these comments and proposals.
"Perhaps this independent evidence is not to the government's liking?"
Not the only casualty
BEACH has not been the only casualty. There are other research bodies also losing federal funding. These include the Australian National University-based Australian Primary Health Care Research Institute, which lost its contract with the government in 2015, and the Primary Health Care Research and Information Service.
This means that Australia is losing data sources able to answer the kinds of questions that would inform good policy, according to Professor Grant Russell, president of the Australasian Association of Academic Primary Care.
Yes, there is the dataset from the MBS, which can tell us about the volume of services — care plans or standard consults — being generated across different regions. And the PBS, which can tell us how many statins funded by taxpayers are being prescribed.
And there is the data collected in clinical trials and, of course, the data from NPS MedicineWise, a national not-for-profit that offers medical education, publications and research and, recently, began wading deeper into the primary care research space.
But the problem with all of these datasets is that quality and comprehensiveness can be an issue, says Professor Russell, who is also head of the school of primary health care at Monash University in Melbourne.
Related News:
One player still standing
The one project remaining that attempts to draw a national picture of general practice is MedicineInsight, a data project established in 2011 by NPS.
MedicineInsight collects de-identified data from patient records at 500 practices that use Best Practice, Medical Director or Genie software. The first five research projects drawing on this data are being piloted in universities up and down the country. But, Professor Britt claims, there are major issues with the quality of its information.
For one, the data are incomplete because the practice software from which MedicineInsight sources it doesn't adhere to a standard coding system and doesn't automatically link the problem being managed to the action the GP takes.
Professor Britt says this means, unlike BEACH, MedicineInsight is unable to give a full picture of what went on in each discrete clinical encounter between GP and patient.
"MedicineInsight has presented a few papers I could have put a dozen holes in, and it's not publishing in journals. They are pushing the fact they have data and they will be reliable and representative. They haven't proved it yet."
Professor Britt's colleague Christopher Harrison, a senior researcher with BEACH, claims the missing MedicineInsight data have already led to inaccurate newspaper headlines.
Last month's report on antimicrobial use and resistance, by the Australian Commission on Safety and Quality in Health Care, used MedicineInsight's data to conclude that more than 50% of patients who saw a GP for a cold or other URTI were prescribed an antimicrobial where none was indicated. The figure conflicted with BEACH's research which put the prescribing rate at 29% in 2013-14.
"Our concern is that MedicineInsight data are based on what is in the patient's health record, which rarely contains all the information. For example, the indication for why an antibiotic was prescribed was missing 70% of the time.
"We also know that GPs sometimes will only record the management of an URTI if they are prescribing a medication. This means that if they don't prescribe anything, but advise bed rest and plenty of fluids, they are less likely to record the management of URTI. These missing data increases their measured prescribing rate of antibiotics."
NPS MedicineWise CEO Dr Lynn Weekes admits that their data has room to improve.
Related News: Axe falls on largest GP research project
"We know the data are not perfect; quality is something we need to look at," she tells Australian Doctor.
But she insists the program is in its infancy and still has an important contribution to make.
"We are at the beginning. We are not 20 years down the track like BEACH.
Dr Weekes says the organisation has concerns about researchers incorrectly interpreting its data, which was why it had set up a data governance group.
The group vets all research that has used its data before it is published, to make sure the data could answer the questions being asked of them, and were being "used for public good", she says.
She also rejects suggestions that because NPS MedicinesWise — which receives $40 million in federal funding a year — has to show the government it has generated PBS savings of $70 million year, its independence could be compromised.
When it came to research, the organisation was "hands off", she claims.
"I don't think it will influence the data we collect. We're being as comprehensive as we can be."
Where to from here?
The government has announced future investments will come from a new Health Policy Research and Data Program, due to be established on 1 July 2016, but details are yet to be released.
It's clear the government believes the future of healthcare research is digital, and so it's not unreasonable to think the MyHealth Record — into which the it has sunk more than $1 billion tax dollars — will play a role.
But the system won't be of much use, says Professor Michael Kidd, a former RACGP president and executive dean of the faculty of medicine at Flinders University in Adelaide, SA, because the e-health records are patient-controlled and may not contain all details of all records of care.
The real research gold lies in GP patient records, Professor Kidd says, but much needs to be done to make them work for researchers.
He says medical records as they stand are a set of notes that read like a kind of diary, replete with all the idiosyncrasies and shorthand unique to each practitioner. But it cannot be assumed the notes will always link the reason the patient presented to the treatment given.
Related Opinion: Has evidence-based medicine been hijacked?
Equally important, the data would need to be able to be shared between health providers in a standardised way. For this to happen, software companies would have to agree to standardisation, something he said that could prove difficult when their imperative is providing a product with a market edge.
"I am hopeful, in time, we will be able to capture the richness in digital healthcare records, and use this in research and policy planning and in ensuring the safety and quality of healthcare, Professor Kidd tells Australian Doctor.
Voice for general practice
General practice research remains fundamental to improving patient care.
Clinical trials frequently exclude patients with complex conditions in the hope that clear results are generated. Professor Tania Winzenberg, from the Menzies Institute for Medical Research at the University of Tasmania, says this leads to the potential underestimation of risks of harm from treatment in GP patients.
"In one example of this, at best 21% and at worst only 3% of 'ordinary patients' would have been eligible to participate in a range of trials of osteoporosis treatments," she wrote in the Medical Journal of Australia last week.
"Most were excluded due to comorbidities and concurrent medications such as glucocorticoids but these patients still require treatment in the real world of general practice."
Professor Britt says the plight of BEACH is not an ivory tower saga.
"Without the research on general practice, the specialty loses a very powerful voice.
"I think that is why so many GPs committed their time to BEACH over the years. They understood that. It's a shame that the government didn't."
Login to see the rest of this article