Why doctors should be alarmed about the Medical Board's new powers
Here's what the new laws mean for the profession.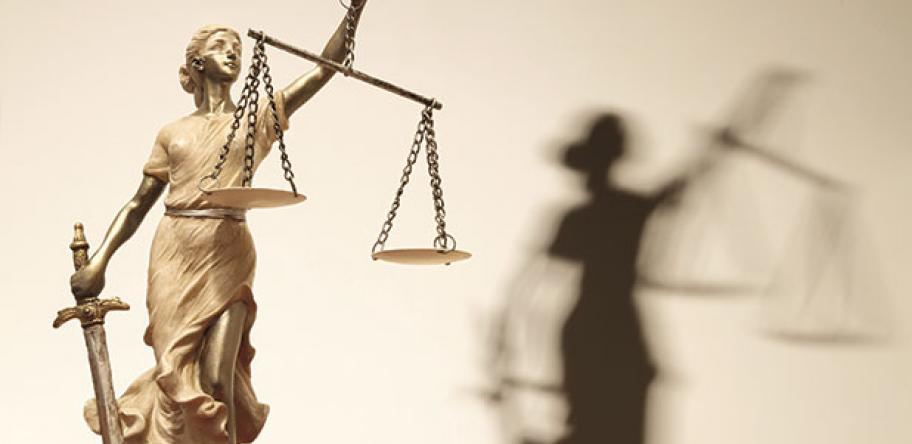 Politicans have radically extended the emergency powers of the Medical Board of Australia to suspend doctors. Rachel Worsley explains why the profession should be alarmed.
---
Earlier this month and without much fuss, a few minor-seeming changes were made to rules surrounding the regulation of Australia's health practitioners.
It was an extra paragraph of text, running to a few hundred words, added to the National Law — yet the implications are stark.
The changes will give the Medical Board of Australia new emergency powers to suspend doctors — not because they are a threat to patient safety, or could endanger life or cause serious harm — but because the board deems it in "the public interest".
The broad scope of those words has led to fears that medical boards will be free to operate as kangaroo courts, depriving doctors of their ability to work, with all the collateral damage an emergency suspension brings, without the graces afforded by due process.
Or, in the words of Georgie Haysom, head of advocacy at Avant:
"You have doctors being either suspended or under onerous conditions when their cases haven't even been investigated or someone suspended for years before their matter is dealt with."
Is this just fearmongering, peddling theoretical, worst-case scenarios?
Emergency powers in action
Since 2010 the NSW Medical Council has had powers — known as Section 150 powers — to impose emergency conditions on the basis of "public interest".
In March this year, the council met to decide whether it should use them against Dr Denise Jane Lee.
Dr Lee, a radiologist based in Sydney, had been subjected to a police investigation amid claims that she had stalked her former partner, as well as her former partner's new girlfriend and their parents, through thousands of text messages and emails.
She was charged with nine criminal offences —allegations she strenuously denied.
The case did not relate to her work as a doctor, however the medical council nonetheless decided to suspend her.
Its stated reason, under the "public interest" clause, was "a need to maintain public confidence in the profession and in the operation and management of the health system".
The council pointed to the "malevolent" nature of the emails Dr Lee allegedly sent, claiming there was a "significant risk that she has acted in ways that damage the standing of the medical profession".
The emergency suspension meant Dr Lee couldn't work and she feared she would be unable to fund her living expenses or her defence against the criminal charges.
She then appealed to the NSW Civil and Administrative Tribunal.
Six months after Dr Lee was first suspended, the tribunal ruled that the medical board's actions were unfair.
The tribunal did not see the alleged abusive emails as indicative of Dr Lee's possible risk to the public:
"Until [the allegations are] proven, [Dr Lee] is entitled, in respect of such charges, to the presumption of innocence.

At the present stage, the allegations [against Dr Lee] rise no higher than allegations: there has been no conviction for any offence.

In these circumstances, the tribunal is satisfied that [Dr Lee] in the absence of any real risk to any patient or to the public, should be permitted to practise as a radiologist until the determination of these proceedings.

The competence of [Dr Lee] is not an issue and her former employer described the applicant as a 'fantastic radiologist'."
It lifted Dr Lee's suspension and allowed her to return to work, subject to strict conditions pending another appeal.
What adds to the concerns about the "public interest" powers of the NSW Medical Council among medical defence organisations is their increasing use over the past seven years.
Dr Lee's case is not isolated, and while it's important to stress that the following figures may include practitioners who do pose a serious risk to public safety, the council used its emergency powers 96 times in 2015/16 compared with just 55 times in 2010/11.
That rise concerns Ms Haysom from Avant. "The idea is that it was supposed to be used in exceptional circumstances to give interim protection to the public pending an investigation," she told Australian Doctor.
"But what we've seen in NSW is that it's being used as a matter of course in an investigation when there's a complaint made."
Repercussions of Bacchus Marsh
Now the same regime that exists in NSW will apply to all health practitioners registered under AHPRA.
The latest amendments to the National Law were originally signed off by Australian state and territory health ministers at a COAG meeting in March.
They were introduced in the Queensland Parliament this month, but they will immediately apply in all other states except SA and WA, which will put through amendments via their respective parliaments in the coming weeks.
Going through the text of this legislation there is one example of what would constitute "public interest". Suspension could be ordered, it suggests, where someone is charged with a serious criminal offence "unrelated to the practitioner's practice, for which immediate action is required to be taken to maintain public confidence in the provision of services by health practitioners".
To many doctors, that is not going to inspire much confidence that the laws cannot be misused.
So what is the political justification for these reforms?
It seems to lie with the Bacchus Marsh Hospital scandal.
In 2015, it was claimed that seven newborn and stillbirth deaths at the Victorian hospital in 2013/2014 were potentially preventable.
The news made national headlines, triggering a series of reviews into the struggling hospital's maternity service.
These reviews found underqualified staff were accepting high-risk pregnancies and also noted failures with ageing hospital equipment such as fetal monitors.
The Djerriwarrh Health Services board, which managed the hospital, was sacked. AHPRA itself ended up investigating 96 complaints made against 13 doctors, 23 midwives and nurses, as well as four other hospital staff.
But the watchdog was criticised for being too slow to act.
It emerged that Dr Surinder Parhar, the former head of obstetrics and gynaecology at Bacchus Marsh Hospital, had been under AHPRA investigation for 28 months.
When legislation to extend AHPRA's emergency powers was introduced, Queensland Health Minister Cameron Dick referenced the events at Bacchus Marsh.
He told MPs the powers were needed because the national board in Victoria had not been able to take action under the existing provisions to protect the public.
Were AHPRA's hands tied?
But medical defence organisations have dismissed these arguments.
MIGA has argued that, contrary to claims that AHPRA's hands were tied, the agency had been able to take immediate action against all five doctors involved in the scandal including Dr Parhar.
"The broader issues associated with the Djerriwarrh matter should not trigger changes to immediate action powers where there does not appear to have been an issue in that matter about the present scope of those powers," wrote Timothy Bowen, senior solicitor for MIGA, in a submission to a Queensland committee on the bill.
While the MDOs continue to worry, AHPRA has welcomed the changes, which it says will only be used when justified.
In a statement to Australian Doctor last week, the agency stressed that any decision to take immediate action was a "serious step, subject to appeal".
"Over time, we expect that the use of the public interest test will be the subject of scrutiny by tribunals and higher courts.
"We will continue to adapt a judicious use of the new public interest immediate action test accordingly."
Login to see the rest of this article