How my patient lost 10% of body weight
Treatment uses hormone analogue to regulate hunger and satiety
Promoted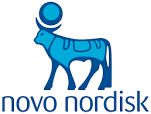 This content is produced by Australian Doctor Group in partnership with Novo Nordisk.
The Case
Mrs Jones works full time and developed cardiovascular disease at the age of 55 consistent with her family history of early cardiovascular disease and type 2 diabetes.
Presenting condition and symptoms
Mrs Jones is motivated to lose additional weight after having success (6% weight loss) following changes to her diet and increasing her exercise. Mrs Jones' weight has plateaued and she would like to reduce her risk of cardio-metabolic disease by losing additional weight.
Medical History
With a family history of cardiovascular disease and type 2 diabetes, Mrs Jones has a BMI of 33 kg/m2. Her hypertension is controlled with a blood pressure of 116/76 and her lipid profile is unremarkable due to her statin treatment. Her fasting glucose is 6.4 mmol/L and she has an HbA1c of 45 mmol/mol.
Due to her self-initiated weight loss her metabolic parameters have improved, but are still of concern given her current weight and family history.
Medication history
Atorvastatin 20 mg daily
Perindopril 8 mg daily
The consult
Mrs Jones should be congratulated and supported to lose further weight. An additional 5% loss in body weight will positively impact her risk of developing type 2 diabetes, cardiovascular risk factors and physical functionality.
During the consultation, her pharmacotherapy options were outlined, with the advice that she must continue with her dietary and physical activity changes – and increase if possible. She is committed to medical therapy for 1 year and, based on our risk/benefit assessment of available options, a decision was made to initiate Saxenda (liraglutide (rvs)).
Mrs Jones was initiated on 0.6 mg daily with weekly 0.6 mg dose increases until she reached a maintenance dose of 3.0 mg.1 She was counselled on the importance of keeping hydrated as well as the incidence of nausea, which is generally mild and subsides in most patients.1
Outcome
Mrs Jones initially experienced nausea, which is characteristic of this class of medication, but this settled down within a few weeks.1
The most remarkable change, however, was the profound change in how satisfied she felt after eating.1
Mrs Jones reported that for the first time, she could eat a small meal and feel full. She didn't need to be motivated to resist poor dietary choices, but instead, she found it easy to say no to junk food or sugary foods.
Upon review at six weeks post Saxenda initiation, Mrs Jones had lost 4.1% of her body weight and at 16 weeks her bodyweight was 7.1% lower.1,2
Her metabolic profile had improved with her HbA1c decreasing from 45 mmol/mol to 39 mmol/L, and her systolic blood pressure improved by 3 mmHg.1 Her heart rate had a three beats per minute increase in her resting pulse rate although that did not cause her any symptoms.1
Practice points/discussion
During a conversation about weight, explain that there are treatments that can reduce feelings of hunger and increase feelings of fullness after eating.1 These treatments result in patients naturally eating less food.1
 
Saxenda may be chosen for its unique mode of action compared to phentermine and orlistat because it mimics a natural, satiety gut hormone that works on the part of the brain that regulates hunger and satiety.1
One in three patients have a very good response with Saxenda, and find that hunger and/or satiety is improved which results in more than 10% weight loss.1,2
Given Mrs Jones' response to Saxenda at 16 weeks, the clinical trial data suggests that she has a 1 in 3 chance of losing 10% of her bodyweight at one year.1,2
One aspect of weight loss that should not be underestimated is the significant improvement in a patient's quality of life, especially the physical functioning of the patient.2
Conclusion
Patients with an overweight or obese BMI should be encouraged to lose weight. Saxenda, with a positive risk/benefit profile, may be a good option to help regulate hunger and satiety, allowing patients to reduce their caloric intake.1,2 
In patients with cardiometabolic risk factors such as Mrs Jones, weight loss with Saxenda can be expected to reduce these risk factors and potentially delay the onset of type 2 diabetes.1,2
Abbreviated prescribing information
Saxenda® (Liraglutide injection)
PBS Information: This product is not listed on the PBS.
Saxenda® increases heart rate. The clinical significance of the increase in heart rate with Saxenda® is unclear. The effects of Saxenda® on cardiovascular morbidity and mortality have not been established. [See PRECAUTIONS]
Please review Product Information before prescribing.
The Product Information can be accessed at www.novonordisk.com.au
Indication: Saxenda® (liraglutide (rys)) is indicated as an adjunct to a reduced-calorie diet and increased physical activity for chronic weight management in adult patients with an initial Body Mass Index of ≥30 kg/m2 (obese) or ≥27 kg/m2 to <30 kg/m2 (overweight) in the presence of at least one weight related comorbidity, such as dysglycaemia (pre-diabetes and type 2 diabetes mellitus), hypertension, dyslipidaemia or obstructive sleep apnoea. Treatment with Saxenda® should be discontinued after 12 weeks on the 3.0 mg/day dose if a patient has not lost at least 5% of their initial body weight. Long-term use should be informed by the following: long-term safety data are limited. Adverse reactions that are uncommon (frequency <1/100) and/or are associated with prolonged use (>12 months) might not have been identified in the clinical development program; long-term efficacy data are limited. The treatment effect has only been documented for 1 year. Dosage and administration: Saxenda® is administered once daily at any time, independent of meals, subcutaneously injected in the abdomen, thigh or upper arm, preferably around the same time every day. The starting dose is 0.6 mg daily. The dose should be increased to 3.0 mg daily in increments of 0.6 mg per week to improve gastrointestinal tolerability. If escalation to the next dose step is not tolerated for two consecutive weeks, consider discontinuing treatment. Daily doses higher than 3.0 mg are not recommended. Contraindications: Not to be used in patients with hypersensitivity to liraglutide or any of its excipients, or with a past history of Glucagon-like Peptide-1 (GLP-1) analogue associated pancreatitis. Precautions: Saxenda®is not indicated for patients with obesity secondary to endocrinological or eating disorders or to treatment with medicinal products that may cause weight gain, or <18 years; must not be administered intravenously or intramuscularly, or used as a substitute for insulin; should not be used with insulin; is not recommended in patients with a history of pancreatitis, heart failure, cardiac conduction disorders, severe renal impairment including end-stage renal disease, hepatic impairment or insufficiency, inflammatory bowel disease or diabetic gastroparesis, ≥75 years, or in combination with other prescription, over-the-counter or complementary medicines intended for weight loss; must be used with caution in patients 65-74 years, with mild/moderate renal impairment, with thyroid disease or on other drugs that increase heart rate. Dehydration: patients should be advised of the potential risk of dehydration in relation to gastrointestinal side effects and take precautions to avoid fluid depletion. Pancreatitis: If pancreatitis is suspected, treatment should be discontinued promptly. If acute pancreatitis is confirmed, Saxenda® should not be restarted. Cholelithiasis and cholecystitis: In clinical trials, a higher rate was observed in patients treated with Saxenda® than in patients on placebo. Cholelithiasis and cholecystitis may lead to hospitalisation and cholecystectomy. Patients should be informed of the characteristic symptoms. Heart rate: Saxenda® should be discontinued for patients who experience a sustained increase in resting heart rate. Overweight or obese patients with type 2 diabetes: For patients on Saxenda® consider reducing the dose of concomitantly administered insulin secretagogues to reduce the risk of hypoglycaemia. Pregnancy and lactation: Category B3. Saxenda® should not be used during pregnancy or breastfeeding. If a patient wishes to become pregnant treatment with Saxenda® should be discontinued. Interactions: No clinically significant drug interactions have been demonstrated with Saxenda®. Very low potential for drug-drug interactions related to cytochrome P450 (CYP) and plasma protein binding. The delay of gastric emptying caused by liraglutide may impact absorption of concomitantly administered oral medicinal products. Clinically relevant interactions with compounds with narrow therapeutic index, or medications associated with local gastrointestinal irritation (e.g. bisphosphonates, potassium chloride) cannot be excluded. Upon initiation of Saxenda® in patients on warfarin or other coumarin derivatives, more frequent monitoring of International Normalised Ratio is recommended. Adverse effects: Overall, gastrointestinal reactions, nausea, vomiting, diarrhoea and constipation, were the most frequently reported side effects. Other commonly reported side effects include dyspepsia, abdominal pain upper, abdominal distension, eructation, flatulence, gastroesophageal reflux disease, dry mouth, gastritis, hypoglycaemia, injection site reactions, fatigue, asthenia, dizziness, dysgeusia, cholelithiasis and insomnia. Refer to the Product Information for details of potential uncommon or rare adverse reactions observed in clinical trials. Date of preparation: December 2015
References: 1. Saxenda® Approved Product Information, December 2015. 2. Pi-Sunyer X, Astrup A, Fujioka K, et al. for the SCALE Obesity and Prediabetes NN8022-1839 Study Group. A randomized, controlled trial of 3.0 mg of liraglutide in weight management. N Engl J Med. 2015;373(1):11–22 and supplementary appendix. doi:10.1056/NEJMoa1411892.
Novo Nordisk Pharmaceuticals Pty Ltd, ABN 40 002 879 996, Level 3, 21 Solent Circuit, Baulkham Hills NSW 2153. NovoCare® Customer Care Centre 1800 668 626. www.novonordisk.com.au ® Registered trademark of Novo Nordisk A/S. AU/LO/1117/0260b. November 2017
Login to see the rest of this article