How two simple steps could help men with erectile dysfunction
About 50% of men with ED also have urinary problems: you can help in two steps.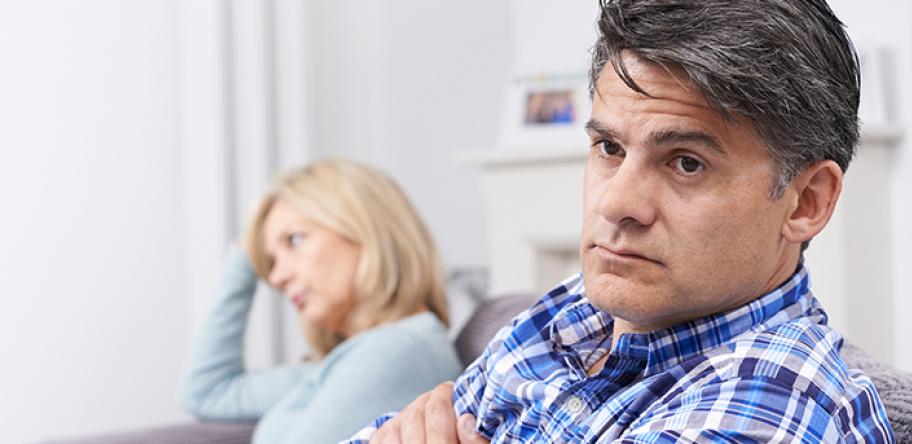 Partnered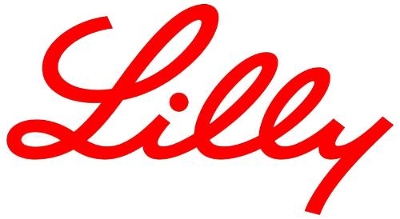 This content is produced by Australian Doctor Group in partnership with Eli Lilly.
About 50% of men with erectile dysfunction (ED) also have lower urinary tract symptoms (LUTS) associated with benign prostatic hyperplasia (BPH) but, traditionally, ED and LUTS-BPH  have been considered as separate conditions with separate treatment.1, 3
With evidence suggesting LUTS are a risk factor for ED that is independent of age, is it time to stop treating them as separate conditions?1,3,4
GPs can now address both conditions in just two steps – always consider the presence of one condition when the other is present, and treat both conditions together.1,2
1. Consider co-diagnosis1
Men with symptomatic BPH have twice the risk of developing ED as men with no urinary symptoms, and men with moderate to severe LUTS report a higher rate of ED, with both conditions impacting quality of life.1,3,4
Affected men report high levels of stress and anxiety, dissatisfaction with their sex life and concerns about the effect of their condition on their partners.1,3 Partners of men with ED reported reduced desire, arousal, orgasm and satisfaction, and partners of men with LUTS reported issues such as psychological burden, poor sex life, disruption of social life and sleep disturbance.1
Given the strong association between LUTS-BPH and ED, a 2013 consensus paper in the International Journal of Clinical Practice recommended the following:
"For all men presenting with either ED or LUTS, co-diagnosis of the other condition should be considered."1
"Recognition of the link between ED and LUTS, and further links with other co-morbid conditions, will improve patient and partner quality of life as well as reducing patient morbidity and mortality."1
2. Prescribe a treatment that addresses both2
CIALIS® (tadalafil) 5 mg once-a-day is the only PDE-5 inhibitor indicated in Australia for the treatment of both ED and moderate-to-severe LUTS associated with BPH.2
This may be beneficial for patients suffering from both conditions, especially because some treatments for BPH-LUTS, such as 5-alpha reductase inhibitors, have ED as a potential side effect.5
Efficacy treating LUTS associated with BPH
In a study to assess the change in the International Prostate Symptom Score (IPSS), tadalafil showed a significant improvement in the total IPSS vs placebo (p<0.05), indicating improvements in urinary storage and voiding symptoms, and nocturia.6 In the same study tadalafil was found to have similar efficacy to the alpha blocker tamsulosin 0.4 mg in improving LUTS-BPH versus placebo (although the study was not based on head-to-head data).6
In terms of the IPSS quality of life index, only tadalafil showed significant improvements at 12 weeks compared to placebo (p=0.022).6
Efficacy treating ED
Tadalafil 5 mg once-a-day has been shown to significantly improve patients' sexual self-confidence (p=0.006) and spontaneity (p=0.044) compared to sildenafil 50 mg on-demand.7
Tadalafil 5 mg once-a-day significantly improves erectile function over the 24-hour period between doses,2 meaning erection problems are treated all day, every day, and allowing men to respond when the time is right.2
And tadalafil 5 mg once-a-day was shown to have comparable efficacy to 100 mg sildenafil on-demand ED therapy.8
Why treating ED and LUTS-BPH holistically is important
A 2013 Consensus Paper indicated LUTS and ED may be signposts to other potentially serious comorbidities,1 such as diabetes, metabolic syndrome and cardiovascular conditions, providing "an important opportunity for interdisciplinary care".1
The authors emphasised that ED and LUTS share many risk factors and these need to be addressed to treat the patient holistically, noting:
"early diagnosis of ED in a patient presenting with LUTS and modification of any risk factors wherever possible could reduce the likelihood or delay the onset of subsequent CVD."1
To start proactive conversation and help identify patients who may have ED or LUTS, download a copy of the Lilly Men's Health Patient Screening Tool. Implementing this tool in a consultation with your patient may also help to alleviate patient embarrassment and time constraints. Download the patient screening questionnaire.
For additional information and resources on men's health register to access the Lilly Men's Health Portal today.
PBS Information. This product is not available on the PBS.
Please review the full product information (PI) before prescribing,
Full PI is available from www.medicines.org.au.
CIALIS​® MINIMUM PRODUCT INFORMATION Approved Indication: Erectile dysfunction (ED) and moderate to severe lower urinary tract symptoms (LUTS) associated with benign prostatic hyperplasia (BPH) in adult males. Dosage and Administration: ED On-Demand Dosing -10mg or 20mg prior to anticipated sexual activity. Max. 20mg per day. Effective up to 36 hours after dosing and in some patients as early as 16 minutes after dosing. ED and/or LUTS/BPH Once-A-Day Dosing - 5mg once daily, approximately the same time every day. Dose must not exceed 5mg daily. Contraindications: Concomitant use with Nitrates, hypersensitivity to tadalafil or its excipients, unstable cardiovascular disease, myocardial infarction within the last 90 days, unstable angina or angina, New York Heart Association Class 2 or greater heart failure in the last 6 months, uncontrolled arrhythmias, severe or uncontrolled hypertension, stroke within the last 6 months, loss of vision in one eye due to non-arteritic anterior ischaemic optic neuropathy (NAION), *the combination use with guanylate cyclase stimulators may lead to symptomatic hypotension. Precautions: Medical assessment prior to treatment, LUTS/BPH patients rule out prostate cancer and assess cardiovascular conditions, severe renal impairment (CrCl ≤50mL/min), severe hepatic insufficiency, risk in patients with pre-existing cardiovascular disease, patients predisposed to priapism. potential risk of hypotensive events ≥75 years, sudden loss of vision or decrease/loss of hearing. Interactions: anti-hypertensives, other erectile dysfunction treatments, non-selective alpha[1] blockers, CYP3A4 or HIV protease inhibitors, *Riociguat. Adverse Effects: Very Common (≥10%): dyspepsia, headache. Common (>1% and <10%): flushing, back pain, myalgia, pain in extremity, nasal congestion, gastroesophageal reflux disease, diarrhoea, abdominal pain, upper respiratory tract infection, hypertension. Refer to full PI for a complete list. Please review full PI before prescribing which is available on request from Eli Lilly Australia Pty. Limited. 112 Wharf Road, West Ryde NSW 2114.  Based on PI last amended 18 December 2015.
*Please note changes in the Product Information.
References: 1. Kirby M et al. Int J Clin Pract 2013; 67 (7): 606–18. 2. Cialis Product Information, 18 December 2015. 3. Rosen R et al. Eur Urol 2003; 44: 637–49. 4. Braun MH et al. Eur Urol 2003;44: 588–94. 5. Corona G et al. J Endocrinol Invest 2012; 35: 915–20. 6. Oelke M et al. Eur Urol 2012; 61:917–25. 7. Hatzimouratidis K et al. Int J Impot Res 2014; 26: 223–29. 8. Rubio-Aurioles E et al. J Sex Med 2012; 9: 1418–29.
Cialis® is a registered trademark of Eli Lilly and Company. Eli Lilly Australia Pty Limited. ABN 39 000233 992, Telephone: 02 9325 4444. 112 Wharf Road, West Ryde NSW 2114. PP-TD-AU-0009 Date of preparation: April 2017.
Login to see the rest of this article